Phoenix Open Odds, Betting: Collin Morikawa, Tom Kim Lead the Way
Jon Conahan is here with the WM Phoenix Open odds and betting data.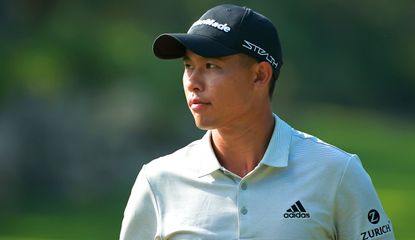 (Image credit: Getty Images)
The PGA Tour is fully underway, and the WM Phoenix Open (opens in new tab) is next up on February 9, 2023. It will be another great event that has most of the top golfers in the world going at it. From Jon Rahm, Rory Mcilroy, Scottie Scheffler, and Xander Shauffele, the Phoenix Open will be just as exciting as it typically is. The question now, however, is who's the favorite to win the event. Do sportsbooks think Tony Finau or Justin Thomas can take down Rahm or Scheffler? Below, we will dive into the latest WM Phoenix Open odds and see where the oddsmakers stand.
Odds movement will continue, even with just two days leading up to the event. The odds have already seen movement throughout the week, with some rising and some getting lesser value. Still, the lowest odds for a golfer to win the event sits at +750. You could bet $100 and win $850, which is insane value. Outside of the top two, Rahm and Mcilroy, the Phoenix Open odds are all over +1300. There's so much value on this board and that's what bettors need to realize. Justin Rose recently won the Pebble Beach Pro-Am with +2400 odds. A $100 dollar bet would've paid out $2500. Do we see something similar happen here? Take a look at the table below featuring the WM Phoenix Open odds.
Before diving into the Phoenix Open odds, make sure to take a moment to look at this jaw-dropping DraftKings promo code. With this unbelievable welcome offer, new users will bet $5, get $200 guaranteed on this event, effectively locking in a 40-1 winner before the event even starts. Just CLICK HERE or on the "Win $200" button below to unlock this exciting $200 bonus, just for betting $5 on your favorite WM Phoenix Open prop picks!
WM Phoenix Open Odds
Swipe to scroll horizontally
Phoenix Open Odds

| | |
| --- | --- |
| Golfer | Odds |
| Jon Rahm | +750 |
| Rory Mcilroy | +850 |
| Scottie Scheffler | +1300 |
| Xander Schauffele | +1600 |
| Collin Morikawa | +1800 |
| Tony Finau | +2000 |
| Patrick Cantlay | +2100 |
| Justin Thomas | +2200 |
As we can see from the Phoenix Open odds, oddsmakers are all over the place after Rahm and Mcilroy. We see insane value In Scheffler, Schauffele, Finau, and even Matt Fitzpatrick. These odds continue to shift as bettors are starting to put money on them. If I had to pick a few guys, I would put .2u on Scheffler, Finau, and Fitzpatrick. Considering I would return a profit if any of them won, I would have to go with one of those guys.
My longshot pick for the Phoenix Open would be Jordan Spieth. Spieth has struggled some recently, going +1 during the Pebble Beach Pro-Am. However, with his history of winning, the value of +4500 is way too good to pass up. A $20 bet would payout $920. We can't ask for much more there.
Phoenix Open Public Betting
Swipe to scroll horizontally
Where are the bets going?

| | |
| --- | --- |
| Golfer | Percentage of Bets |
| Collin Morikawa | 8.83% |
| Tom Kim | 7.41% |
| Xander Schauffele | 6.25% |
| Jon Rahm | 5.8% |
| Shane Lowry | 4.84% |
| Corey Conners | 4.51% |
| Patrick Cantlay | 3.29% |
The Phoenix Open public betting data is interesting, just as most public betting data is. Bettors are currently favoring Collin Morikawa to win the event with 8.83% of bets on him in the past 24 hours. This is a bit interesting to me just because his odds are only +1800. I say +1800 like that isn't insane value, but the public loves to go for these insane longshot bets in golf a lot of the time.
What's even more surprising is Xander Schauffele and Jon Rahm getting that many bets. Sure, they're arguably the two best golfers in the tournament, but this also doesn't fit to the publics betting history. Remember, the public doesn't get things right very often, so fading these bets and picking someone else could be a profitable strategy. The Phoenix Open public betting data could help us make money by going against what the public is saying.
Jon Conahan is an Editor and Analyst for OddsChecker and has been covering all major sports since 2019. He is a 2022 graduate of the Bellisario School of Journalism at Penn State University and previously played D1 baseball.