Who has won the most Masters titles?
Who has won the most Masters titles? See our countdown to find out...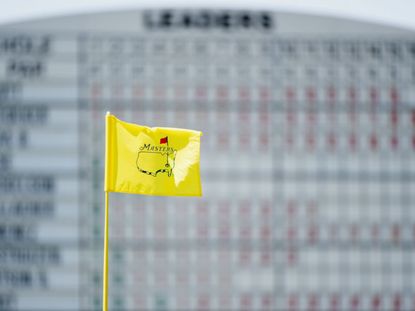 Which golfer has one the most Masters titles? Here we count down the top eight...
Think you know who has won the most Masters titles at Augusta National?
Could it be Tiger Woods (opens in new tab)? Perhaps Jack Nicklaus or Arnold Palmer?
Our list below also includes five players who are triple Masters champions, can you name them all?
Read through our countdown below to see if you are right!
If you need any help, double check your results in our past Masters champions page.
8 - Phil Mickelson
Mickelson is a three-time Masters Champion in 2004, 2006, and 2010, with 2004 also being his first major triumph.
7 - Nick Faldo
Nick Faldo also won the Masters three times in 1989, 1990, and 1996. He also is one of only three golfers to successfully defend his title. Can you guess the others?
6 - Gary Player
Gary Player is another three-time winner, with victories in 1961, 1974, and 1978.
5 - Sam Snead
Slammin' Sam is also part of the three-timer club, winning in 1949, 1952, 1954.
4 - Jimmy Demaret
Jimmy Demaret won 31 PGA Tour events between 1935 and 1957, and was the first three-time winner with titles in 1940, 1947, and 1950.
3 - Arnold Palmer
Arnold Palmer makes up one half of a two-man list of four-time winners, with his coming at 1958, 1960, 1962, and 1964.
2 - Tiger Woods
Tiger Woods is a four-time Masters Champion, winning in 1997, 2001, 2002, and 2005, and is one of three golfers to successfully defend his title. Woods set a new course record by shooting 18-under-par in 1997, a feat that Jordan Spieth matched in 2015.
1 - Jack Nicklaus
The Golden Bear is the record six-time Masters champion. He won in 1963, 1965, 1966, 1972, 1975, and 1986, and makes up the trio to win back-to-back Masters.
Avi was a freelance writer for Golf Monthly in 2016.