BBC's Hazel Irvine To Present Final Masters This Year
Hazel Irvine will step down as BBC Golf's lead anchor after the Masters after 25 years covering the sport for the BBC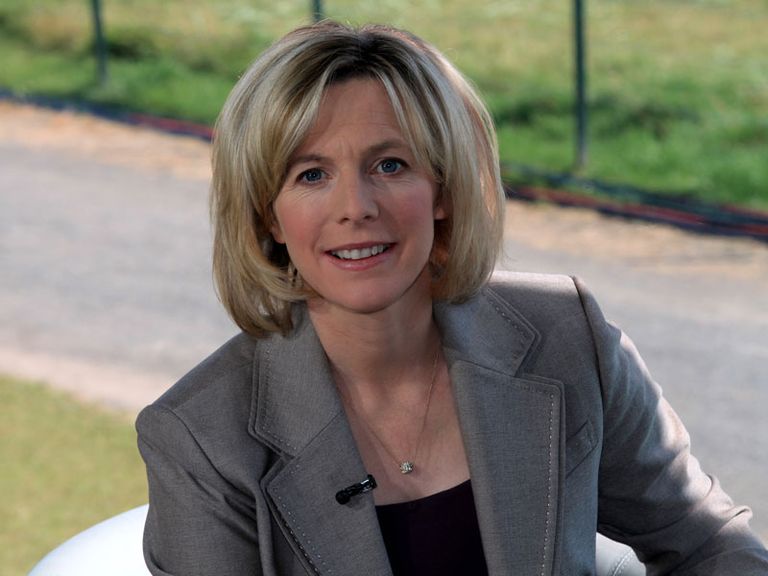 (Image credit: Getty Images)
Hazel Irvine will step down as BBC Golf's lead anchor after the Masters after 25 years covering the sport for the BBC
Hazel Irvine To Present Last Masters This Year
Hazel Irvine will present her final US Masters for the BBC this year, the BBC has announced.
Irvine, from St Andrews, has been a constant in the BBC's golf coverage for the last 25 years, and has been the lead anchor since 2009.
The BBC say she will continue to present snooker coverage and other major sporting events.
Eilidh Barbour will take over as BBC's new golf anchor, starting at Wentworth in May for the BMW PGA Championship.
Barbour tweeted: "Hazel is the standard I aspire to emulate. A huge inspiration to me personally. To follow her is a dream come true."
She presents BBC's sports news and has covered The Open for BBC Radio 5 Live.
Related: BBC announce 2017 Masters TV coverage
Hazel Irvine said, "I was pleased to be offered another long-term contract with BBC Sport to continue presenting snooker, golf and major events.
"However, after much thought, I have decided that in what is my 30th year in broadcast sport, I want to realign my on-air commitments around the changing needs of my family.
"I have loved working with my brilliant friends and colleagues on the BBC golf team and look forward to being in Augusta to see Danny Willett defend his title and to savouring the unique atmosphere of the Masters one more time.
Related: David Cannon: My Best Masters Pictures
"I am delighted that a fellow Scot, Eilidh Barbour, will be given this chance. I'm sure that she will enjoy it as much as I have."
Barbara Slater, director of BBC Sport said: "It is with a heavy heart that we say goodbye to Hazel having been the familiar face of the sport for 25 years."