Open Championship Contenders 2017
Open Championship Contenders 2017 at Royal Birkdale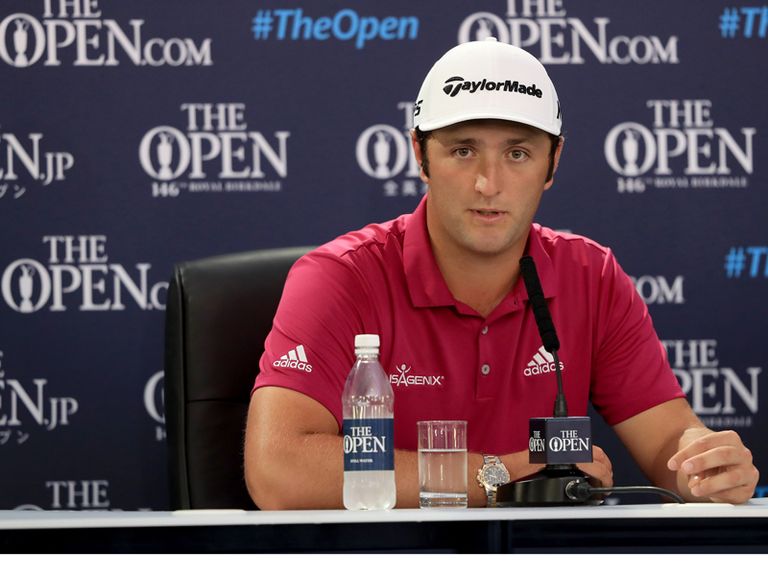 (Image credit: Getty)
It's a hard one to call, but we have whittled down our shortlist for the Claret Jug to just five players.
Open Championship Contenders 2017
Jon Rahm
The 22-year-old Spaniard continues to impress. That he's being talked about as one of the pre tournament favourites in only his fifth Major speaks volumes about his rapid rise in the game. His victory at this year's Irish Open was extraordinary, and it would be surprise to see him contending come Sunday afternoon at Royal Birkdale.
There remains a question mark over Rahm's temperament, although he spoke in length with the press today about the positive work he's been doing with his mental coach, Joseba del Carmen. He was also quick to talk about the importance of finding the fairways after enjoying a practice round with Jordan Spieth, Phil Mickelson and Justin Thomas. If he can do that, there seems to be very few faults with the rest of his game at present.
Sergio Garcia
Sergio is a changed man. For so long he was 'that guy' who should have had a Major to his name, but didn't. It was 73 and counting before he arrived at Augusta in April; undoubtedly this fact played on his mind, but now the monkey is off his back. This being the case, Garcia is a very dangerous player - happy, relaxed and focused. He's got history with golf's oldest Major, not all of it good. Ten years ago he had one hand on the Claret Jug before letting it slip and losing in a play-off to Padraig Harrington. He also came runner-up to Rory McIlroy in 2014.
Why should his chances be any different this year? Well, despite finally ending his Major drought at the Masters, Garcia is showing all the signs of a man totally at ease on and off the course. With that pressure removed and a Major banked, others will surely follow.
Jordan Spieth
Two years ago, Jordan Spieth came up just short in his bid to claim the first three Majors of the season. Ever since, it seems, he's not quite been able to reproduce his best form, especially on the greens. This might be about to change.
Spieth's victory at the Travelers Championship in June was evidence enough that the Texan is ready to add to his two Majors. Interestingly, the 23-year-old spoke of his need to move on from 2015 when he claimed both the Masters and US Open, and that in 2016 he found himself too ready to compare his game to the previous year. This led to a somewhat more frustrating season, but he's more focused than ever on the present.
Asked about his chances at Royal Birkdale, he replied: "It's all about your tee ball. The greens aren't crazy." If Spieth finds his putting stroke this week, he'll be there on Sunday.
Tommy Fleetwood
The only doubt hanging over Tommy Fleetwood this week is whether he can handle the expectations - pressure he has built as a result of the stellar season he has enjoyed to date. However, everything we have witnessed in recent weeks suggests the local favourite is more than up to the task.
In January, he held off Dustin Johnson to win the Abu Dhabi HSBC Championship, and he hasn't looked back since. He finished fourth at the US Open, putting in the kind of performance that demonstrated a new level had been reached. Earlier this month, the Southport man won the French Open, and a top 10 followed in Ireland.
Phil Mickelson
Mickelson is not finished on the Major front, it's these events that bring the best out of Lefty and really get his juices flowing. There was evidence in the practice rounds that he's ready to ditch the driver to improve his chances of finding the fairways, something you must do at all costs at Royal Birkdale.
With Mickelson, perhaps more so than any other golfer, you can largely put form to one side coming into the Majors. Something about links golf focuses the American, even if on occasions the short putts slide by. The 2013 Open champion was in a relaxed mood when partnering Jon Rahm in a 'friendly' match against Spieth and Thomas, but clearly had a game plan as he plotted his way round the dunes alongside his coach. Don't rule our Major title number six for the 47-year-old here at Birkdale.