Bets To Avoid At The Open Championship 2019
Four players to cross off your list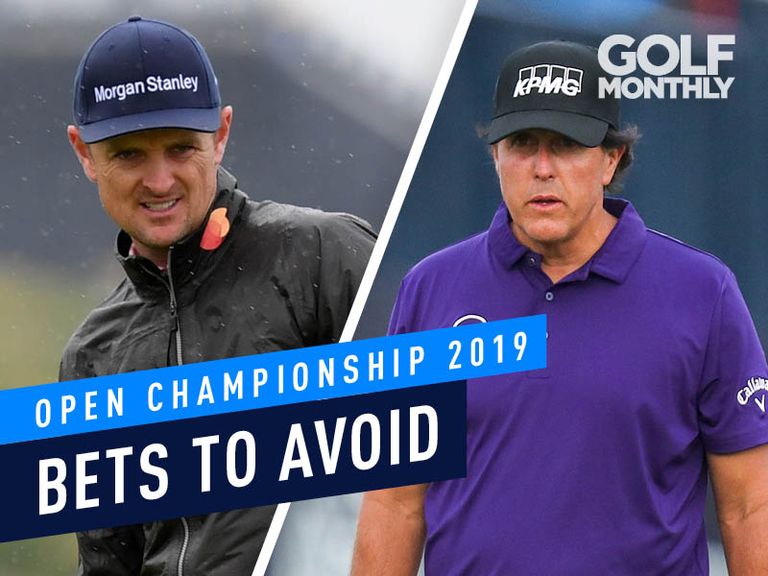 By Tom Clarke published
For the majority of players at Portrush Open week will not end in success - we pick 4 that we think will leave empty handed
Bets To Avoid At The Open Championship 2019
The Open Championship at Royal Portrush starts tomorrow, and the conditions look like they might be tricky with wind and rain about.
There is a stellar group of golfers who will be teeing up, but from that group there are ones that you should be backing and there are certainly ones to avoid.
Related: Open Championship Golf Betting Tips
Below are four golfers I believe you should be steering well clear of.
Tiger Woods
Tiger does not look fit at the moment, since his incredible Masters victory in April he has only played three times, although one of them was a 9th at the Memorial. He has the game of course to win an Open Championship again – but with the way he is moving this year I can't see him lifting the Claret Jug this particular Sunday in Portrush.
Phil Mickelson
Mickelson seems very down on his game at the moment, and has announced he has been having a "Hard Reset" of his game and life in the weeks before The Open. This has included him losing 15 pounds in weight over a 6-day period. He has said he is not expecting to win this week – and although he may just be trying to keep the pressure off himself it would be a big shock if Mickelson is contending on Sunday.
Expand Open Championship Betting Favourites 2019
Open Championship Betting Favourites 2019
Who do the bookies think have the best…
Expand Open Championship Golf Betting Tips 2019 – Final Round
Open Championship Golf Betting Tips 2019 – Final Round
Who is going to make you some money…
Expand Tour Caddie Shoots 202 In US Amateur Qualifying
Tour Caddie Shoots 202 In US Amateur Qualifying
He was disqualified for "serious misconduct and failing…
Justin Rose
I have been very disappointed by the lack of golf Justin Rose has played this year – he had a great chance to secure his World Number One ranking but has let opportunities slip by and others now are ahead of him. He does have a great game for The Open and he has had chances this year, but it was only a hot putter that let him contend at the US Open – and when that deserted him on Sunday he fell away badly.
Jordan Spieth
Amazingly he is still 35/1 to win this week – three top 10s a month ago and it look like his game was starting to come back to him. But he missed the cut in his last outing and is now 32nd in the world. I cannot see his game being in the right place to add another Major to his collection this week.
Golf Monthly is at The Open all week keep up to date with the latest news and opinion via the Golf Monthly website and social media channels.
Tom Clarke joined Golf Monthly as a sub editor in 2009 and was promoted to content editor in 2012 and then senior content editor in 2014. Tom currently looks after all the digital products that Golf Monthly produce including website and social media. Tom plays off 17 and lists Augusta National, Old Head and Le Touessrok as the favourite courses he has played. Tom is an avid viewer of all golf content with a particularly in depth knowledge of the pro tour.