Patrick Reed: 'Spieth Didn't Want To Play With Me'
Reed gave an interview with the New York Times explaining why he and Spieth weren't paired this year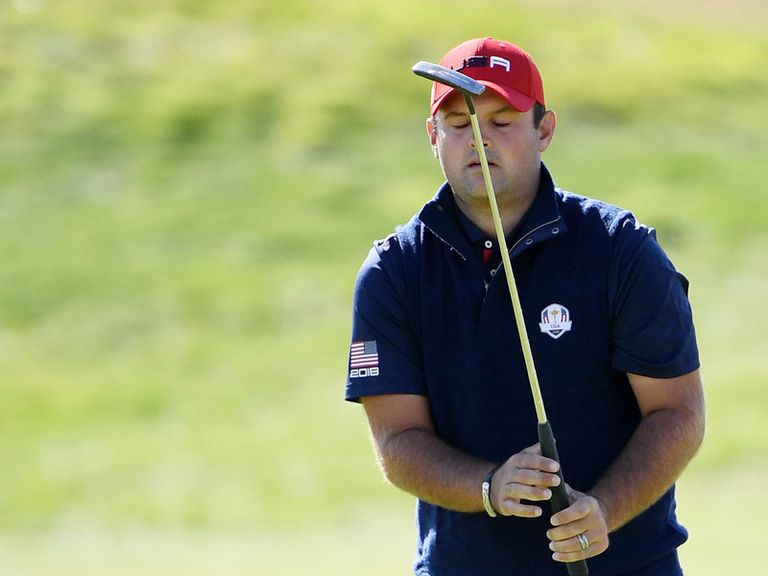 (Image credit: Getty Images)
Reed gave an interview with the New York Times explaining why he and Spieth weren't paired this year
Patrick Reed: 'Spieth Didn't Want To Play With Me'
One of the big issues coming out of the US side after their defeat in Paris was Jim Furyk's decision not to pair Spieth and Reed together.
The two Texans bossed it at Hazeltine two years ago, winning 2.5 points from four games, but were not put out together this year.
That is, we now know, due to Jim Furyk and Jordan Spieth, who decided that Spieth and Thomas would be his go-to pairing.
It worked, as they picked up three points from four matches together, but it left Reed in a difficult spot.
The Masters champion spoke to the New York Times after the harrowing defeat, telling them that he told Jim Furyk that Jordan Spieth was his number one choice and Tiger Woods was his second choice.
Why didn't he and Spieth play together then? Because Spieth wanted to play with Thomas.
"The issue's obviously with Jordan not wanting to play with me," Reed said.
"I don't have any issue with Jordan. When it comes right down to it, I don't care if I like the person I'm paired with or if the person likes me as long as it works and it sets up the team for success.
"He and I know how to make each other better. We know how to get the job done."
Reed's wife Justine seemed to suggest that Spieth chose to play with Thomas as well, and was critical of Jim Furyk and the Golf Channel in a series of tweets on throughout the week:
Jim Furyk's moves have been analysed and, whilst the pairing of JT and Spieth worked well, he failed to get anything out of Reed in the doubles sessions.
Perhaps, with hindsight, Thomas should have been paired with Rickie Fowler after their success at the Presidents Cup last year, and Reed and Spieth could have played together.
Instead, Reed struggled as he and Woods lost both of their fourball games and he was rested in both of the foursomes sessions.
Captain America, as he has been known in recent times, didn't turn up at Le Golf National and a USA side without him firing is a weakened one.
Expand WATCH: Europeans React To Ryder Cup Win
WATCH: Europeans React To Ryder Cup Win
Golf's favourite impressionist is back with some hilarious…
Expand Europe Regain Ryder Cup After Holding Off US Fightback
Europe Regain Ryder Cup After Holding Off US Fightback
Europe Regain Ryder Cup After Holding Off US…
Expand Where Jim Furyk Got It Wrong
Here we analyse a few things Furyk may…
Expand Sergio Garcia Seals Ryder Cup Points Record
Sergio Garcia Seals Ryder Cup Points Record
Sergio Garcia overtakes Nick Faldo
For all the Ryder Cup fallout and the latest golf news, check the Golf Monthly website and follow our social media channels