PING Women's Rhapsody putters
Three classic PING head shapes in the Anser, B60 and Craz-E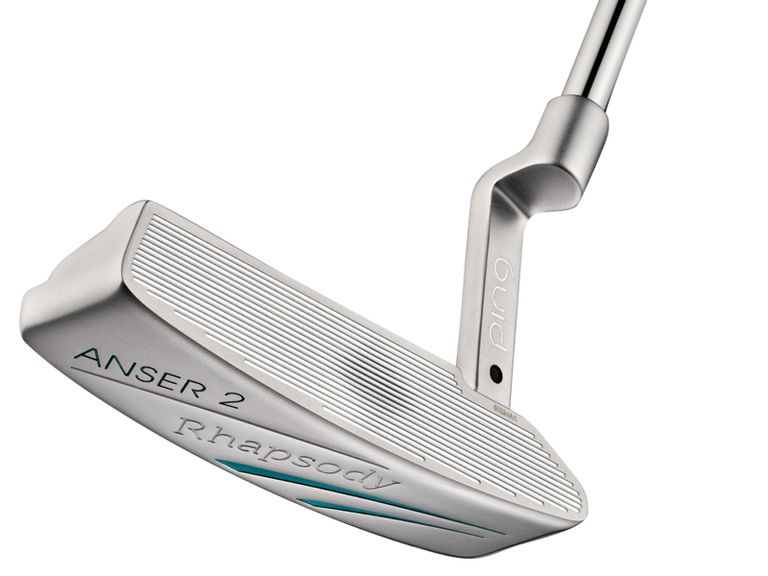 Reasons to buy
+

True Roll technology normalises ball speed and helps greatly with distance control.
Reasons to avoid
-

Craz-E shape won't be to everyone's taste, although the classic Anser and B60 represent a more classic option.
The Rhapsody putter range features three of PING's iconic head shapes – the Anser 2, B60 and Craz-E. The True Roll Technology grooves produce great forgiveness and accuracy.
PING has been at the cutting edge of putter design and technology since the 1960s and the company is known as one that doesn't rest on its laurels, they continue to innovate. The Rhapsody range is evidence of that progressive attitude and these putters boast an array of technologies developed to help you hole more putts.
PING Women's Rhapsody putters RRP: Anser 2 and B60 - £154, Craz-E - £173
The key feature to note in the Rhapsody putter range is the True-Roll Technology grooves. These vary in depth and width across the face to normalise ball speeds off the face depending on where you strike the putt. This means far greater consistency and better distance control.
The classic shaped Anser 2 and B60 putters are designed to suit players with a slightly arced putting stroke while the versatile Craz-E model will suit players of any stroke type, from straight to a strong arc.
Another great feature of this putter range is the optional adjustable length shaft. This allows you to change the length of the putter between 31 and 38 inches allowing each player to find the most comfortable set up for them.
The rubber Rhapsody grip that comes standard is designed to keep the wrists firm and stable through the stroke, also helping improve accuracy and consistency.
The look of these sleek and stylish putters inspires confidence, as does the soft feel off the face. These beautifully engineered putters should help you knock shots off your score each round.
Betting experts, writers and video producers. Couple of guys in our early 20's looking to bring the sport that we love into a new era.'