New Titleist TSR Drivers: Everything You Need To Know
The most popular driver brand on Tour has just announced it's latest range - here are all the crucial details and full reviews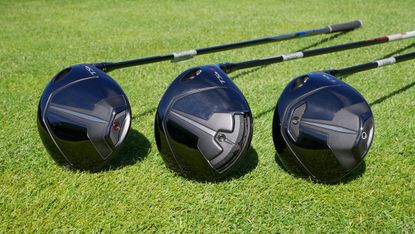 (Image credit: Future)
New Titleist TSR Drivers: Everything You Need To Know
The TSR drivers and fairway woods represent the culmination of the Titleist Speed Project, which began four years ago with the TS metalwoods aiming to give golfers immediate ball speed and distance gains. At its core, the R in TSR stands for 'refined' as Titleist hasn't completely overhauled the technology and features we saw in the prior TSi generation, but has instead evolved them to make TSR faster, longer and straighter.
TSR2 - Designed For Speed & Forgiveness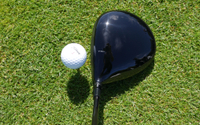 Titleist TSR2 Driver
- Impressively long
- Consistent flight and distance
- Aspirational aesthetics are classic and confidence-inspiring
TSR3 - Designed For Adjustability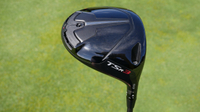 Titleist TSR3 Driver
- Premium look and feel
- Consistently fast and forgiving
- A tighter dispersion can be created
TSR4 - Designed For Low Spin Performance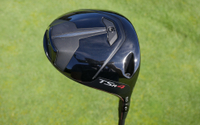 Titleist TSR4 Driver
- Stunning aesthetics
- Ability to dial in the spin profile is ideal for higher spinning players
- Impressive distance and consistency
There are three TSR drivers to choose from that follow the same concept as TSi with a fourth (TSR1) to follow next year. The TSR2 driver is the stable model and offers forgiveness through its new Multi-Plateau Variable Face Thickness (VFT) face whereby it is built inwards, layer by layer, to create almost constant spring-like effect across the entire hitting surface. Another way golfers should experience more speed is via improved aerodynamics. Specifically, a more rounded toe, smoother bottom and a repositioning of the 9g back weight that improves air flow over the head during the swing for faster clubhead speeds. On TSR2, the Centre of Gravity (CG) has been shifted lower and more forward to increase ball speed and improve launch and spin.
The TSR3 driver remains the players' driver. It shares the improved aerodynamics as TSR2 but has a different VFT design called Speed Ring, which is conical in shape and able to focus the maximum CT/COR relationship into one central point, essentially creating a larger sweetspot. The SureFit CG Track with five weight positions (pictured above) remains but the screw thread is now shorter to make it quicker to adjust and the weight itself sits more flush in its extreme positions.
Lastly there's the TSR4 driver, which is the low spin driver in the range that now features interchangeable 11g and 3g weights to fine-tune launch and spin. This 430cc model, as a result, can be set up to be more playable and therefore could appeal to a wider spectrum of players than the previous TSi4 driver.
The Titleist TSR2+ fairway wood is a new addition to the range. Inspired by tour players, it is slightly larger (190cc) than Titleist's usual models (175cc), comes in 13° only and is therefore more biassed towards tee shots while still being playable off the deck. Through its size, it also becomes the most forgiving option.
The TSR2 fairway now has the lowest CG ever in a Titleist fairway wood for more speed and height. This has been achieved by removing the Active Recoil Channel (ARC) and reconfiguring the hosel design, which allowed the sole plate to be made thicker. The TSR3 fairway features a new, easier to adjust five-position SureFit Adjustable CG Track System versus the three position system in the TSi3 fairway that offers both a wider adjustment range and greater precision while a deeper CG improves accuracy.
In both the TSR drivers and fairways, golfers have the option of upgrading into one of three premium Tour AD shafts from Graphite Design - the Tour AD UB, Tour AD DI or the Tour AD IZ, for an additional $200/£170. The Titleist TSR metalwoods go on sale Sept 23rd with the following RRPs: driver $599/£529, fairways $349/£289.