Phil Mickelson To Miss US Open
The six-time US Open runner-up will miss this year's US Open to attend his daughter's graduation ceremony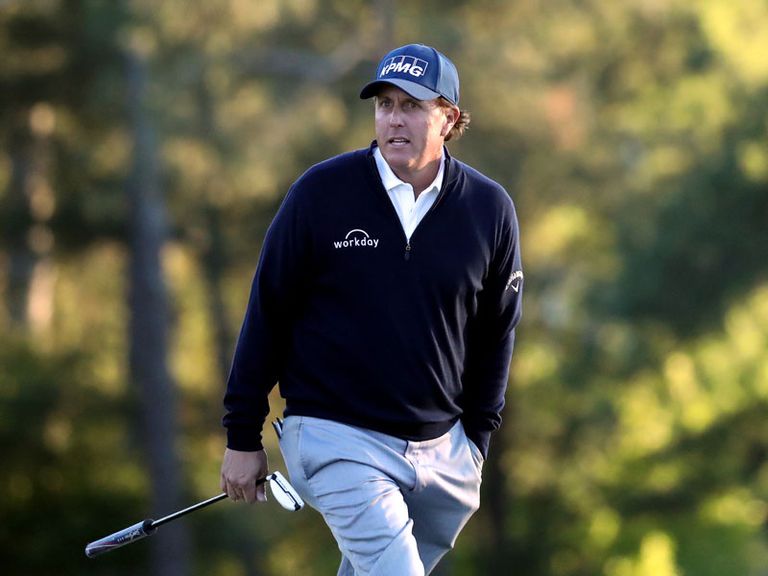 (Image credit: Getty Images)
The six-time US Open runner-up will miss this year's US Open to attend his daughter's graduation ceremony
Phil Mickelson To Miss US Open
Phil Mickelson will miss this year's US Open at Erin Hills to attend his eldest daughter Amanda's graduation ceremony in California.
The ceremony takes place on Thursday 18th June, the day of the opening round of the US Open.
It means the 46-year-old, who has won five major titles but no US Opens, will have to wait until next year for a chance to complete the career grand slam.
Related: Phil Mickelson: The US Open's nearly man
Mickelson told reporters at the Memorial Tournament, "Barring something unforeseen, I won't be there.
"As I look back on life, this is a moment I'll always cherish and be glad I was present."
"There's just really no way to make it, no matter what the tee time is," Mickelson said.
Related: 2006 US Open: Monty and Mickelson miss out
Mike Davis, USGA executive director said he understood Mickelson's decision, "We certainly understand and support that Phil's family commitments are of paramount importance.
"We applaud and appreciate the fact that Phil is being proactive."
Last year, the 42-time PGA Tour winner flew from Oakmont to California and back on the Tuesday of US Open week to attend his youngest daughter Sophia's eighth-grade graduation.
Related: Mickelson says tour pros are 'loose' with ball marking
Then in 2013, where he recorded his sixth runner-up finish in his national Open, he flew from Merion to California and back during tournament week to attend Amanda's eighth-grade graduation.
In 1999, Mickelson recorded his first runner-up finish in a US Open in losing to Payne Stewart at Pinehurst.
He wore a pager during the tournament and a had a private jet on standby in case his wife Amy went in to labour.
Stewart embraced Mickelson on the 18th green after victory saying "There's nothing like being a father."
Amanda was born the following day.