Australia to host 2016 World Cup of Golf
The state of Victoria will host its second consecutive World Cup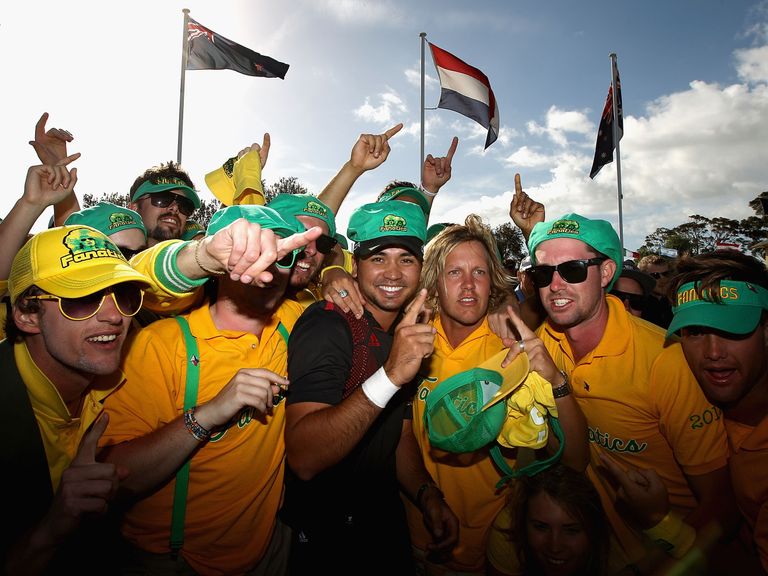 (Image credit: Getty Images)
The state of Victoria will host its second consecutive World Cup of Golf. No club venue has yet been named, but Royal Melbourne GC is the favourite
Australia will host 2016 World Cup of Golf as well as the Presidents Cup in 2019 after an agreement was reached between PGA Tour and the Victorian state government.
Both these events will take place in the state of Victoria. Although the course will only be decided at a later date, it is expected that when the decision comes Royal Melbourne that will be named the host venue.
The 2016 World Cup of Golf will be held in November. It will be the fifth time in its 58-year history that the World Cup of Golf has been played in Australia.
It is also the second consecutive time, as Melbourne held the last edition, in 2013. The city also hosted the World Cup of Golf in 1959, 1972 and 1988.
In 2013, the event was a 72-hole stroke play tournament held at The Royal Melbourne Golf Club. Jason Day shot a final-round 70 to win the individual tournament and he and Adam Scott won the team prize.
"Australia is home to some of the best golfers on the PGA Tour," said PGA Tour commissioner Tim Finchem, "not to mention some of the world's most passionate fans - and we know Victoria will stage wonderful events for the competitors, as well as fans visiting and watching around the globe.
"The success of the recent 2011 Presidents Cup and 2013 World Cup of Golf has reinforced Victoria's stature as a global golf destination and make the area a perfect choice to welcome these esteemed competitions back within the next four years."
"I'm very, very happy that we're returning to Melbourne," said Jason Day. "Whether we play at Royal Melbourne or some other golf course, I just like playing that sort of golf, and being back in front of the home crowd will be fantastic. And for up and coming players from Australia, they have something to shoot for."
"It's exciting news, any time Australia gets big events" said Adam Scott. "These events coming back will keep inspiring another generation of Australian players, and for all the fans to get the chance to see the best players from around the world is really thrilling."
Contributing Writer Golf courses and travel are Roderick's particular interests and he worked as contributing editor for the first few years of the Golf Monthly Travel Supplement. He writes travel articles and general features for the magazine, travel supplement and website. He is a member of Trevose Golf & Country Club and has played golf in around 20 countries. Cricket is his other main sporting love. He is the author of five books, four of which are still in print: The Novel Life of PG Wodehouse; The Don: Beyond Boundaries; Wally Hammond: Gentleman & Player and England's Greatest All Rounder.