Sergio Garcia Receives Epic Letter From Young Fan
The young fan wants Sergio to win 24 majors, 90 PGA Tour events and 7 FedEx Cups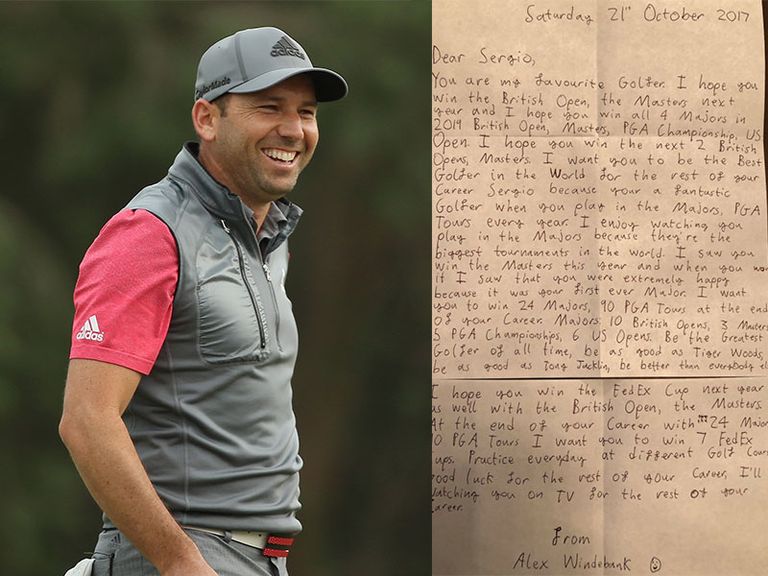 The young fan wants Sergio to win 24 majors, 90 PGA Tour events and 7 FedEx Cups
Sergio Garcia Receives Epic Letter From Young Fan
Sergio Garcia tweeted this superb letter he received from a young fan named Alex Windebank.
Alex describes Garcia is his "favourite golfer" and hopes the Spaniard wins "24 majors, 90 PGA Tours" and "7 FedEx Cups"!
Related: Sergio Garcia using Callaway clubs after TaylorMade split
He also wants Garcia to "practice everyday at different golf courses" and wished the Masters championship good luck for the rest of the year.
Read the letter:
Garcia has just come off the season of his life, where he the Dubai Desert Classic, the Masters and the Andalucia Valderrama Masters.
The Spaniard was voted European Tour Player of the Year and also won the Golf Writers Trophy.
Follow Golf Monthly on Facebook, Twitter and Instagram