Matt Fitzpatrick Gets 'It's Coming Home' Stamped On His Wedge
Matt Fitzpatrick has the famous phrase stamped on his wedge for this week's Scottish Open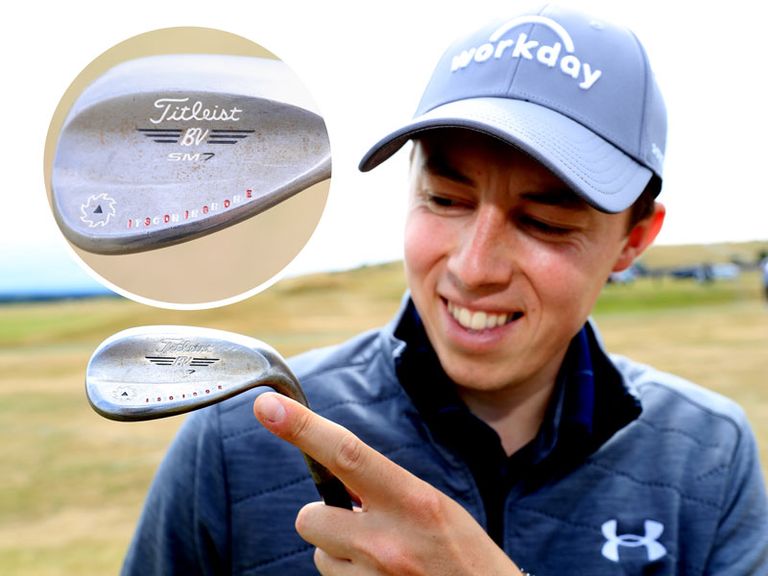 (Image credit: Getty Images)
Matt Fitzpatrick has the famous phrase stamped on his wedge for this week's Scottish Open
Matt Fitzpatrick Gets 'It's Coming Home' Stamped On His Wedge
England are in the semi-finals of the World Cup for the first time in 28 years and the country has gone mad.
Gareth Southgate's side are now just two wins away from winning the coveted trophy for just the second time and first since 1966, a whole 52 years ago.
Related: Rory McIlroy's Launch Monitor Data... Revealed!
Us English love to get ahead of ourselves and the fact that the phrase 'It's coming home', from the 1996 European Championship song, has swept the nation is proof of that.
Golfers are getting into the swing of things too, and Matt Fitzpatrick has got the famous phrase stamped into his wedge.
The four-time European Tour winner showed off his stamped Titleist Vokey SM7 wedge at this week's Scottish Open and it has been filled with patriotic white and red paint.
Could his special wedge help him to his fifth European Tour title? He'll be hoping so, although that will mean that he'll miss the World Cup final.
Fitzpatrick's fellow 2016 European Ryder Cup teammate Chris Wood also has his Titleist Vokey SM7 wedge stamped with 'It's Coming Home'.
Expand Steven Bowditch Asks Twitter For John Deere Classic Caddie
Steven Bowditch Asks Twitter For John Deere Classic Caddie
The Aussie took to Twitter to attempt to…
Expand John Deere Classic Golf Betting Tips
John Deere Classic Golf Betting Tips
The fun continues at the PGA Tour this…
Expand Scottish Open Golf Betting Tips
Scottish Open Golf Betting Tips
Check out our picks for this week on…
Expand Your Ultimate Carnoustie Golf Guide
Your Ultimate Carnoustie Golf Guide
We take you through all 18 holes at…
Make sure you follow Golf Monthly on Facebook, Twitter and Instagram