Under Armour Spieth 4 GTX Shoe Revealed
The new high-performance shoe promises better grip and support to help golfers harness maximum power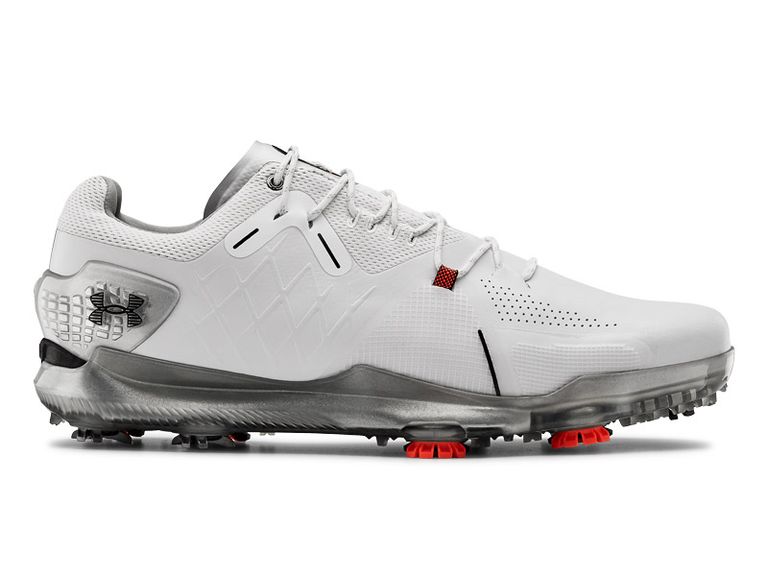 (Image credit: under armour)
By Joel Tadman
Under Armour Spieth 4 GTX Shoe Revealed - The new high-performance shoe promises better grip and support to help golfers harness maximum power
Under Armour Spieth 4 GTX Shoe Revealed
The new Spieth 4 GTX shoe replaces the Spieth 3 and utilises data and insights from Jordan Spieth to create Under Armour's most scientifically driven golf shoe to date.
Consultant J.J. Rivet, a leader in biomechanics at the European Tour Performance Institute, analyzed traction and its relationship with torque and rotation during a golf swing and incorporated his findings into the design of the Spieth 4.
It starts with foot stabilization and ground contact that form the foundation of an effective golf swing and with Under Armour's traction technology in the shoe, golfers are now able to get more power and accuracy out of each shot.
"Given the importance of power in a golfer's swing, we wanted traction to be a focal point for the Spieth 4 GTX. Through our testing, we were able to engineer a golf shoe that extends force and power to a golfer's shot beginning with traction from the ground up," said J.J. Rivet, Head of Biomechanics & Sport Performance at the European Tour Performance Institute.
In addition to its lightweight design, the Spieth 4 GTX focuses on stability and structural support.
With each swing, a golfer's forefoot will rotate laterally, while the heel rotates in the opposite medial direction. This unnatural movement pressures a golfer's balance by forcing the foot to slip out of position.
The Signature Rotational Resistance Traction technology creates traction through resistance in both vertical and horizontal directions to help keep the feet planted throughout the duration of a golf swing. So the golfer is able to fully rotate their foot and leverage the ground to power through their swing and prevent slippage, providing the foundation for maximum control and minimum power loss.
By implementing a microfiber upper, 3D-molded quarter and tongue lining, and a dual durometer EVA footbed, the Spieth 4 GTX arms golfer's with the supported base they need without sacrificing comfort. A lightweight, durable TPU outsole with carbon insert provides added support.
The Spieth 4 GTX also features Gore-Tex fibres, offering 100 per cent waterproof protection while releasing perspiration in order to keep feet cool, while preventing water and loose debris from entering.
"Focus is the single greatest difference-maker on the course. The Spieth 4 GTX provides me with the comfort and support I need to hone in on my game and make the most of every shot," Spieth commented.
The Under Armour Spieth 4 GTX shoe will be on sale from March with an RRP of £170 and a two-year waterproof warranty.