TaylorMade Spider Mini Putters Revealed
The new Spider Mini has already found its way into the bag of the World No.1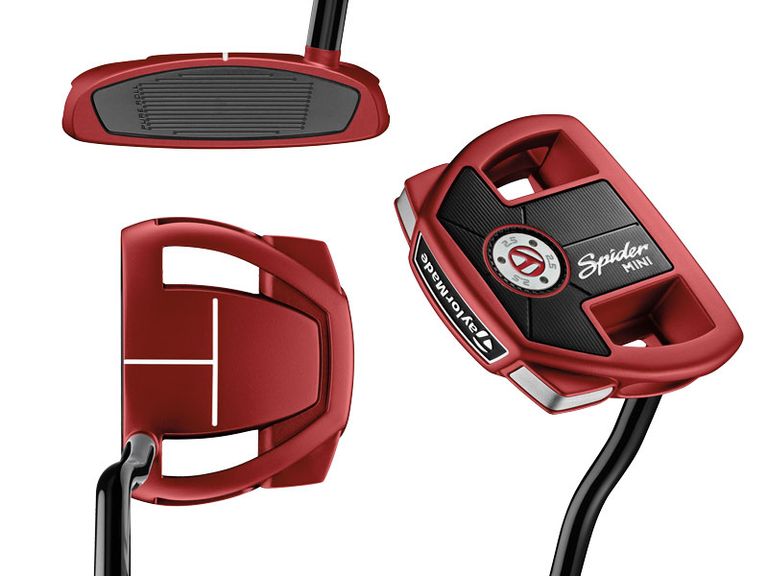 By Joel Tadman
TaylorMade Spider Mini Putters Revealed - The new TaylorMade Spider Mini putter has already been put in play by World No.1 Dustin Johnson
TaylorMade Spider Mini Putters Revealed
TaylorMade has unveiled a new range of mallet putters designed to offer the stability and forgiveness of the popular Spider Tour but in a smaller package.
They were first seen at the Wells Fargo Championship and world No.1 Dustin Johnson has already put the red version in play at the Players Championship, opening with a bogey-free first round of 66.
The head of Spider Mini is 15 per cent smaller than its bigger brother but still provides high MOI for forgiveness and stability on strikes away from the sweetspot.
The tour-inspired T-shape sightline encourages proper alignment at address and a square clubface through impact. The T-sightline depth mimics the dimensions of a classic blade putter to provide a seamless transition for golfers exploring mallet shaping.
An optimized weighting system features redesigned steel weights, cast directly into the head for a precise and consistent balance. There's also an adjustable weight on the sole to fine tune the feel and swing weight even further.
The PureRoll insert has also been made thicker for a softer feel. The SuperStroke Pistol GTR 1.0 grip comes as standard.
"On the Spider Mini the CG has moved forward 5mm from 37mm to 32mm away from the leading edge - this will enable you to release the putter head easier through the hitting area of the stroke," Chris Trott, TaylorMade Tour Manager, told GM.
"This would be particularly relevant for a tradition blade type user who has inherently been reluctant to test the high-MOI Spider Tour. The Spider Mini will give you the benefit of high-MOI performance in a smaller, mid-mallet size that will allow you to rotate the putter similarly to your blade. It's the "halfway house" between a Spider Tour and our Juno or Soto blade."
The TaylorMade Spider Mini putters are available from early June in red or silver and in multiple hosel options.