Padraig Harrington signs with the Golf Swing Shirt
Three-time major champion and former world number three Padraig Harrington has singed a deal to become the Golf Swing Shirt Company's new global brand ambassador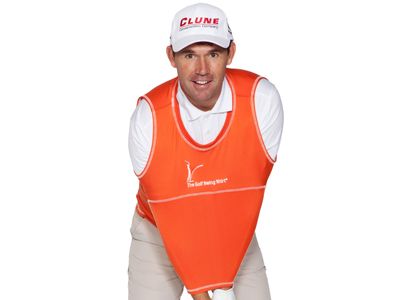 Three-time major champion and former world number three Padraig Harrington has singed a deal to become the Golf Swing Shirt Company's new global brand ambassador.
The Golf Swing Shirt is a golf swing trainer designed to revolutionize the way golfers learn, practice and play.
It is designed so golfers feel a 'connection' between the arms and the body, helping them to groove a repeatable and reliable golf swing.
The new swing trainer is already being used by a range of PGA instructors all over the world, including renowned teacher Jimmy Ballard.
"The Golf Swing Shirt seems to have been designed with me in mind as it promotes the feeling of the connection between the arms and the body, which is something I have worked on my entire career," said Harrington.
"I truly believe this product will make a difference to my game and I am very happy to be associated with it.
"Everybody knows how much I like to practice an having a new training aid makes me even more motivated."
Ray Rapcavage, the inventor and owner of The Golf Swing Shirt Company, added: "We are delighted that a star of the calibre of Padraig Harrington has chosen to endorse our product.
"We all know that Padraig would only endorse a product he truly believes in. The fact he is throwing his support behind our product and that he honestly believes it will make a difference to his game is fantastic."