Nikon Coolshot 80 VR Laser Rangefinders Revealed
Nikon has launched two new Nikon Coolshot 80 VR laser rangefinders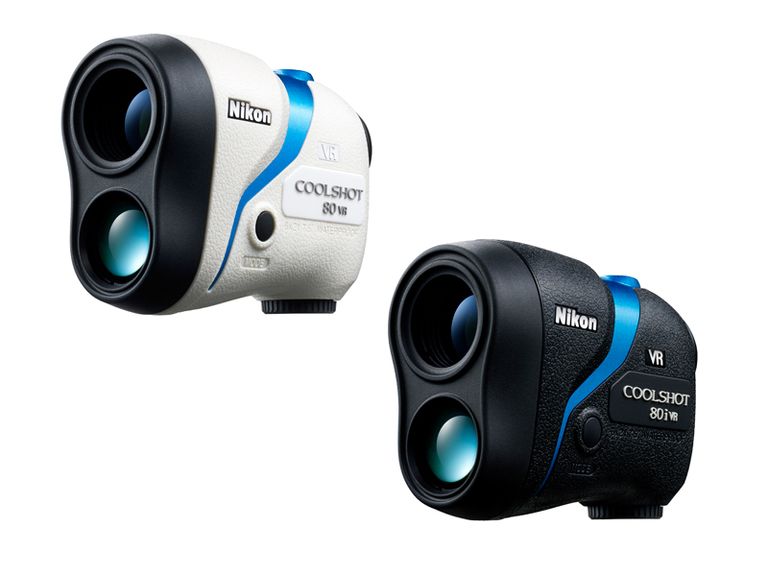 Nikon has announced the launch of the new Nikon Coolshot 80 VR laser rangefinders, which employ a vibration reduction function to keep the viewfinder stable for easier aiming and measuring
Nikon has announced the launch of the new Nikon Coolshot 80 VR laser rangefinders, which employ a vibration reduction function to keep the target in the viewfinder more stable for easier aiming and measuring.
It's a function Nikon claims improves the ease of measuring distances and reduces errors, such as the laser missing the target, or measuring to the wrong one.
The Vibration Reduction system features on both new models; the Nikon Coolshot 80 VR and the Nikon Coolshot 80i VR.
Both models also employ the 'First Target' mode, helping you to measure the distance to the flag on a green when there are trees in the background.
New 'Locked On' technology means a sign appears in the viewfinder to confirm the distance on screen is that of the pin, removing any doubt that you might have accidentally measured something behind the green.
Related: Best Laser Rangefiners 2016
The Nikon Coolshot 80 VR model measures actual distances for competition use. The Nikon Coolshot 80i VR then incorporates 'ID' technology, which reveals slope adjusted yardages for use during practice rounds.
Both lasers display the measurement in approximately 0.5 seconds, with the compact designs ensuring portability and a comfortable grip. Their waterproof and fog-proof structure also include a rainproof battery chamber for ultimate protection in the worst weather.
The new models replace the Nikon 40 and Nikon 40i laser rangefinder models, which were launched in 2015.
Nikon Coolshot 80 VR Details
The Nikon Coolshot 80 VR will retail at £379.99, while the Nikon Coolshot 80i VR will cost £419.99.