Packing for a golf trip - 13 handy tips
How to pack to save money and space, yet include everything you'll need.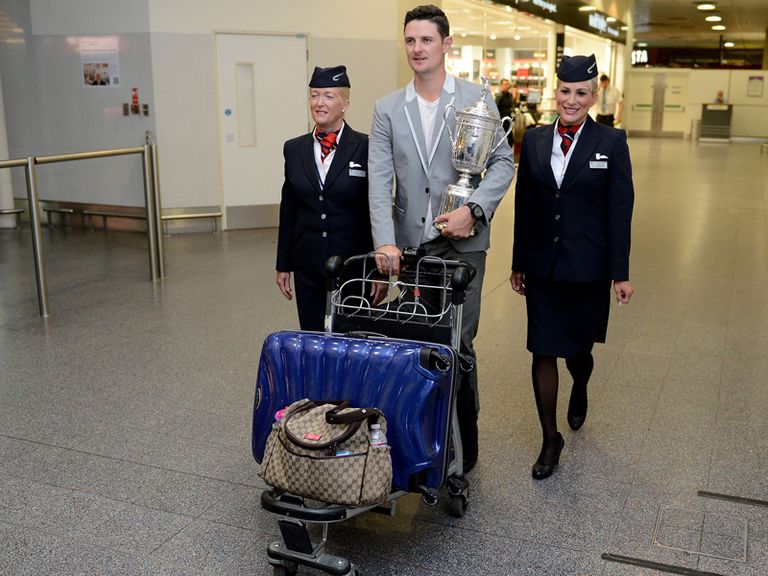 (Image credit: Getty Images)
Golf Monthly Newsletter
Golf tips and expert instruction, golf club reviews and the latest golf equipment.
Thank you for signing up to Golf Monthly. You will receive a verification email shortly.
There was a problem. Please refresh the page and try again.
When packing for a golf trip, how can you pack economically enough to save you money and space, yet also ensure that you will have everything you'll need.
Packing for a golf trip can be tricky when you travel by air. The more you take, the more you may have to pay.
The secret therefore is to pack economically.
So here are some handy tips for packing for a golf trip:
1. Avoid extra hold luggage. The only thing I put in the hold is my golf travel bag. The rest of my clobber either goes inside this golf travel bag or in my hand luggage.
2. Use all available space. My travel bag has three shoe pockets, more than I need for shoes so I use some for clothes-which-can-scrunched-up such as socks, nightwear etc.) There is often a fair bit of space left inside the travel bag once my golf bag has been inserted, so utilise this by placing a bag of clothes in here. Indeed, some golf travel bags, such as the Big Max Double Decker Travel Cover (opens in new tab), come with clothes pockets built in.
3. Use your weight allowances. As a rough rule of thumb, budget airlines allow 20kg for golf bags, the rest 23kg. Golf bags themselves tend to weigh roughly around 12kg, so this leaves plenty of capacity for other item to go in the golf travel bag.
4. Seersucker shirts and jackets can be scrunched up in the packing and it doesn't matter.
5. Go light when packing for a golf trip. On my first golf trip a veteran of such trips explained at the evening meal he always wore his golf shirt for the next day. He then played in this shirt the following day and then changed into tomorrow's golf shirt for that evening's meal. That way he always had a fresh shirt for the formal occasions, yet only need to pack a shirt a day.
6. Favour clothes which you can wear both on and off course, for example golf street shoes.
7. If you plan to bring back wine from your trip, take bubble wrap or utilise all clothing that can be used as cushioning - that way you can wrap up any purchases in padding get them home safely in your golf travel bag..
8. Check the weather forecast. Are you likely to have to golf in the rain (opens in new tab)? If so, you may need more clothes.
I tend to travel Monarch whenever possible as they seem particularly clued up about the travelling golfer. They fly a lot of them around as their destinations tend to be the popular golfing ones - the Algarve, Tenerife, Spain, Mallorca and the like. This is what Monarch's Director of Flight Operations, Captain Martin Dudley advises when packing for a golf trip:
9. Roll soft clothing to fill the gaps in your golf bag. Group items together when you roll to reduce creasing.
10. Pack any light-coloured clothing inside out so any marks picked up in transit don't show.
11. Don't forget to place any liquids of over 100ml in your golf bag as they can't be kept in hand luggage
12. Stuff your shoes with smaller items to make the most of any spare space.
13. Try and use the airlines hand luggage provision to take just the one bag - no-one wants to be carrying a big case as well as a golf bag.