9 Of The Greatest Golf Inventions
The world is continually evolving and golf is no different. Here are what we feel to be nine of golf's greatest inventions over the last 120 or so years…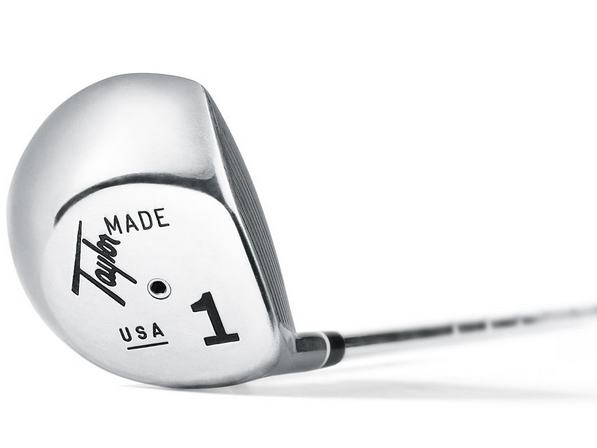 Golf Monthly Newsletter
Golf tips and expert instruction, golf club reviews and the latest golf equipment.
Thank you for signing up to Golf Monthly. You will receive a verification email shortly.
There was a problem. Please refresh the page and try again.
The world is continually evolving and golf is no different. Here are what we feel to be nine of golf's greatest inventions over the last 120 or so years…
9 Of The Greatest Golf Inventions
The world is continually evolving and golf is no different. Here are what we feel to be nine of golf's greatest inventions over the last 120 or so years…
Haskell balls The Haskell ball, which arrived just before the turn of the century in the very late 1890s, marked a massive shift in golf ball design and performance. Bobby Jones described it as the most important development in golf. It introduced the golfing world to wound rubber balls with outer covers, a basic design that would last many decades until a synthetic resin called Surlyn came along in the 1960s and changed things again.
Related: The best golf balls 2017
Steel shaft The switch from hickory to steel shafts, a gradual process that began in the late 1890s, was at first beset by problems of weight, inconsistent performance, and non-acceptance by both golfers and the rule-makers for many years. Even when they did gain wider acceptance from the 1920s onwards, they were painted to look like hickory for several years. Steel shafts became the common choice from the 1930s onwards as production processes were refined and they were able to offer levels of consistency, performance and durability that hickory couldn't rival.
Metal woods Metal woods arrived in the 1970s courtesy of TaylorMade's Gary Adams, but like steel shafts, it took some time for golfers to be convinced. Indeed, the earliest model was named the Pittsburgh Persimmon Metal in deference to the preferred choice of material in wooden clubs. Eventually physics won the day, with the performance advantages of a hollow metal design over a solid wooden one so significant that almost everyone made the switch over the following two decades.
Graphite shafts Another shaft revolution that took a while for manufacturing capabilities to catch up with the theory. But once torque and durability issues had been resolved, this ultralight shaft material allowed greater scope to get more of the overall club weight where you most need it. Near-ubiquitous now in woods, but still less common in irons, especially among better players.
Continues below
Expand Best Golf Hybrid Clubs
Our guide to the best golf hybrids on…
Expand Best Golf Shoes
Need to upgrade your golf footwear? Make sure…
Lightweight standbags Golf bags used to be cumbersome heavy affairs crafted from first leather and then vinyl. Golfers today really have Rick Reimers to thank for the modern-day lightweight standbag. Reimers first experimented with lightweight nylon golf bags in the late 1970s, with 1984's Sun Mountain Front 9 model the first commercial success, and the Eclipse bag two years later introducing the concept of a lightweight bag with a built-in stand.
Double bag straps Carry your bag perched awkwardly on one shoulder, with all the disadvantages of uneven weight load, or spread the weight evenly across both shoulders and your back? Obvious really, isn't it, but no-one thought of double bag straps until the 1990s, with Izzo and Sun Mountain again at the forefront of the revolution.
Three-wheel trolleys When you think how much easier it is to push something than to pull something, it's hard to believe that three-wheel push trolleys took so long to arrive. They have become the prevalent trolley choice over the last two decades as pushing something in front of you is so much more comfortable than dragging something behind you with your arm locked in an awkward position creating tension in your arm, shoulder and chest.
Utility clubs or hybrids An invention that has really revolutionised the long game for many golfers over the last 15 years or so. Cobra actually introduced the Baffler in the mid-1970s, but it took over 20 years to really catch on. The beauty of utility clubs or hybrids is that they are far easier to hit than uncompromising long irons for a whole host of reasons. Their mini-wood designs with lots of weight deep in their wide soles massively enhance playability from a variety of lies, while the hollow head design ensures plenty of forgiveness. Just easier to hit, full-stop, for 95+% of golfers.
GPS devices and rangefinders Technology that would have been unthinkable just a few short years ago is now commonplace. You want to know how far it is to the flag, green, trees or hazards, and the ingenious little device in your hand or on your wrist will tell you instantly. Nobody would have believed you 20 years ago! The most recent of golf's greatest inventions...
Jeremy Ellwood has worked in the golf industry since 1993 and for Golf Monthly since 2002 when he started out as equipment editor. He is now a freelance journalist writing mainly for Golf Monthly across the whole spectrum from courses and Rules to equipment and even instruction despite his own somewhat iffy swing (he knows how to do it, but just can't do it himself). He also edits The Golf Club Secretary Newsletter, has authored or co-authored three books and written for a number of national papers including The Telegraph and The Independent. He is a senior panelist for Golf Monthly's Top 100 UK & Ireland Course Rankings and has played all of the Top 100 plus 89 of the Next 100. He has played well over 900 courses worldwide in 35 countries, but put him on a links course anywhere and he will be blissfully content. On his first trip to Abu Dhabi a decade ago he foolishly asked Paul Casey what sort of a record he had around the course there. "Well, I've won it twice if that's what you mean!" came the reply...
Jezz can be contacted via Twitter - @JezzEllwoodGolf