2023 RBC Heritage Betting Picks and Predictions
The Masters was this past weekend, and now the PGA Tour is heading to South Carolina. Golf handicapper and expert Andy Lack gives us his best picks for the 2023 RBC Heritage.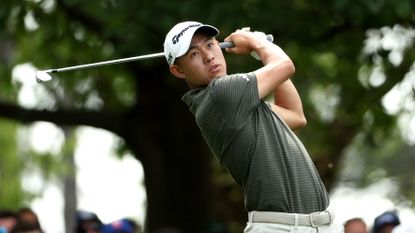 (Image credit: Getty Images)
The RBC Heritage has been a staple on the PGA Tour since 1969, and outside of 2011 and 2020, it has always been held the week directly following the Masters. Many of the top players in the field at Augusta will make the short trip south down to Hilton Head, South Carolina, to compete at the iconic Pete Dye design, Harbour Town Golf Links. The Heritage has been granted elevated status this season, which means the likes of Scottie Scheffler, Jon Rahm, Rory McIlroy, Tony Finau, and Xander Schauffele. Patrick Cantlay, Justin Thomas, Collin Morikawa, and Viktor Hovland, amongst others, will all be in attendance this week.
Although conventional wisdom suggests there might be a bit of an emotional letdown following the Masters, 12 of the last 16 champions of the Heritage have actually competed in the Masters the preceding week. It will be interesting to see how the top players perform at Harbour Town, as it is a much different test than what they faced at Augusta National.
Before we get into our picks for the RBC Heritage, make sure to take a moment to check out these awesome sports betting offers for this week. With the offers below, you can turn $6 into $350 worth of bonuses, or you can use one of the HUGE first bet offers to wager with more confidence on your RBC Heritage selections this week.
The RBC Heritage: Course Preview
Harbour Town Golf Links
Harbour Town Golf Links embodies a very specific style of golf that is a far cry from what players were tasked with last week at Augusta National. The par 71, which measures just a hair over 7,100 yards on the scorecard, features extremely narrow corridors off the tee, guarded by over-hanging tree limbs, and incredibly small greens, which measure just 3,700 square feet on average. Harbour Town is a golf course that takes the driver out of a player's hands. The Pete Dye design is all about positioning oneself off the tee and setting up the right angle to approach these greens. I generally run my model a bit differently at the Heritage, as I am mainly concerned with identifying players that have a really strong track record both here and at other short, positional golf courses.
Harbour Town is the type of track that actually levels the playing field between the Jon Rahms, Rory McIlroys, and Scottie Schefflers of the world with the Matt Kuchars, Kevin Kisners, and Webb Simpsons. There is a certain style of golf on the PGA Tour that we see every year at the Heritage, the Sony Open, the Wyndham Championship, the RSM Classic, etc., which are all events that feature less than driver courses with small greens where positioning off the tee and wedge play are the name of the game.
Harbour Town is arguably the most exaggerated of this style of golf, as players are presented with options off the tee, and ultimately this tournament is often won by the player that does the best job of keeping the ball in play off the tee and is most precise with his short to middle irons. A hot putter is far from a pre-requisite, as Jordan Spieth won this event last year, losing over 2.5 strokes putting. I will primarily be looking to target players with the strongest history on corollary courses, who are also elite on approach.
The RBC Heritage Key Stats
Course History/Corollary Course History
Long-term Proximity 150-200 yards
Strokes Gained Total: Short Courses
The RBC Heritage: Outright Winner
Collin Morikawa (+2100) (Bet $100 to collect $2,200) Get the best odds for this Collin Morikawa pick at FanDuel
I have long felt that Harbour Town was the perfect golf course for Collin Morikawa and that it was only a matter of time before he claimed victory at the iconic Pete Dye venue. The two-time major winner remains one of the most accurate drivers of the ball in the world, as well as, pound for pound, the best short-to-middle iron player in the world as well. These are two skill sets that are incredibly important at Harbor Town. Golf courses like Torrey Pines and Bay Hill accentuate what Jon Rahm and Rory McIlroy do best, but golf courses like these are where Morikawa should really shine.
He is coming off an extremely well-rounded 10th-place finish at the Masters, where he gained strokes in all four major categories. The ball-striking in both categories continues to improve, and he had another good short game and putting week, which had plagued him earlier this season. Morikawa is starting to clean up the around-the-green play, and he has now gained in that category in three straight starts. I found his performance at Augusta to be incredibly encouraging, and now he returns to a golf course that I actually believe is far better suited for his game than the task at hand last week.
Sungjae Im (+3700) (Bet $100 to collect $3,800) Head to FanDuel to get the best odds for Sungjae Im
Sungjae Im is quietly playing some incredible golf this season, and he is coming off a quiet 16th-place finish at the Masters, where he gained strokes in all major categories, including 3.4 on approach. Harbour Town is the type of golf course that should fit his skill set well, and Im is the number one player in this entire field off the tee on shorter golf courses. Due to elite accuracy off the tee, the two-time PGA Tour winner is one of the biggest risers when placed on more shorter, positional golf courses.
He already boasts high-end finishes not just at Harbour Town but also at TPC Sawgrass, Colonial, Innisbrook, and Sedgefield, amongst others. The World No. 17 has already been knocking at the door this year with three top-six finishes at the Players Championship, Phoenix Open, and Farmer's Insurance Open, all big-time events with elite fields. I expect Im to rise to the occasion this week and find himself firmly in the mix come Sunday afternoon in Hilton Head.
A PGA Tour writer and podcaster from Manhattan, New York, Andy Lack has contributed to sites such as Golf Digest, GolfWRX, OddsChecker Rotoballer, the Score, and now Golf Monthly. Andy is also the host of a golf betting and daily fantasy podcast, Inside Golf Podcast, as well as "The Scramble" with Rick Gehman, and a recurring guest on the Pat Mayo Experience. When he's not writing, Andy can likely be found somewhere on a golf course pursuing his lifelong dream of qualifying for the U.S. Amateur.