J.B. Holmes powers into final round of The Open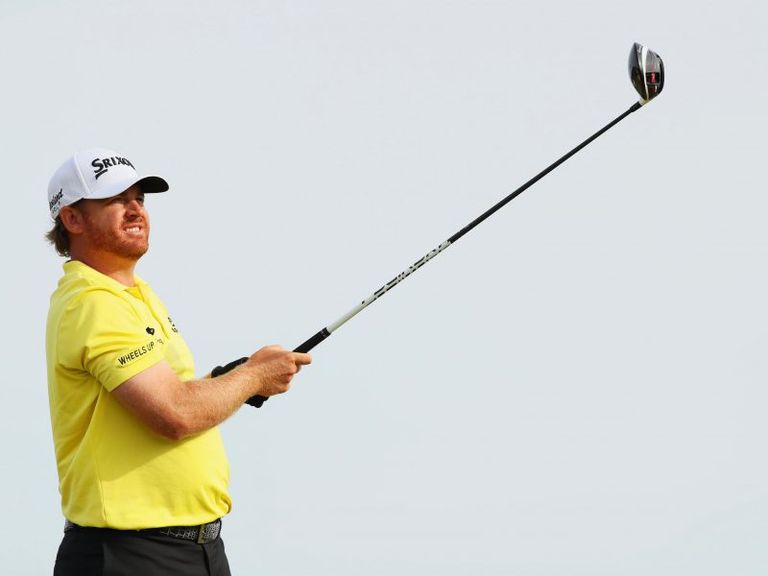 (Image credit: Getty Images)
It has been a long and occasionally harrowing road to majors contention for J.B. Holmes, who begins his final round in The Open in fifth place, eight shots off the lead
J.B. Holmes powers into final round of The Open
J.B. Holmes brings a slightly different perspective to tour golf than the vast majority of his peers.
He blazed his way onto the PGA Tour in 2006 armed with one of the longest drives the game had ever seen, at the age of 24, but the former University of Kentucky All American's high-flying career came to a standstill in 2011 when he required brain surgery.
Correcting a brain defect that affected his balance and left him with extended spells of dizziness, Holmes later required emergency surgery when he suffered severe headaches from an allergic reaction to the glue around a titanium plate inserted in his brain.
Back on tour in 2012 and 2013, Holmes then broke his ankle while roller-blading, which meant his 2013 season was left in tatters, with just five starts, four missed cuts and $15,000 of prize money.
Finally, in May 2014, Holmes completed his rehabilitation on the PGA Tour with his first win in six years, at the Wells Fargo Championship at Quail Hollow, and in 2015 he started the season in full health for the first time since 2010. He defeated Jordan Spieth and Johnson Wagner in a playoff to decide the 2015 Shell Houston Open and a strong finish to the season saw him end the year ranked 14th in the FedExCup on the PGA Tour.
"When you go through the problems like I did, it changes you," Holmes, who won his first two PGA Tour events in 2006 and 2008, told Golf Monthly. "It's been a long road the last few years to get back into some major tournaments.
"I've tried to focus on appreciating the opportunities I have, and now if I have a bad week or miss the cut, it doesn't matter. It's just a golf game and I have got a good life."
A healthy Holmes, now 34, is leading the PGA Tour in driving distance so far in 2016 with an average of 312.8 yards, 30cm ahead of Dustin Johnson, and a final round of 68, four under par, in the Masters saw him finish in a career-best tie for fourth behind Danny Willett.
Holmes tees off at 2:15 this afternoon in the final round of The Open with Steve Stricker.
Story courtesy of Mercedes-Benz, Official Car and Official Patron of The Open