TaylorMade Stealth 2 Plus Fairway Review
The TaylorMade Stealth 2 Plus Fairway features new sliding sole weight to vary spin and launch. But does it work?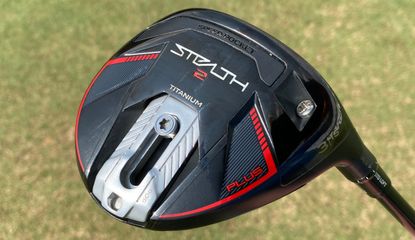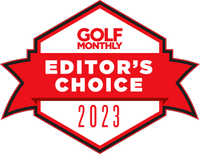 (Image credit: MHopley)
The TaylorMade Stealth 2 Plus Fairway will suit high swing speed players who struggle to get standard fairways to launch correctly. The innovative sliding weight varies launch and feel and together with hosel provides a high degree of adjustability for those who need it.
Reasons to buy
+

Simple sole weight varies spin

+

Sole weight can be locked in any position

+

Adjustable hosel changes loft and lie

+
Reasons to avoid
-

Weight at back creates hollower sound

-

Head more compact than standard model

-
Why you can trust Golf Monthly Our expert reviewers spend hours testing and comparing products and services so you can choose the best for you. Find out more about how we test.
TaylorMade Stealth 2 Plus Fairway Review
The TaylorMade Stealth 2 Plus fairway has undergone the most radical change of the range from the previous TaylorMade Plus Stealth fairway. It is still aimed at the high swing speed player, but now it offers a wide choice of adjustability options, helping stake it's claim in the 2023 Editor's Choice.
WATCH: Gear Of The Week show discusses the new TaylorMade Stealth 2, Cobra Aerojet and Ping G430
Central to these in more ways than one is the sliding 50g steel weight in the middle of the sole. By loosening the screw that holds it in place you can move it to the back and create a higher launch. If you slide it forward into what TaylorMade describe off the record as the 'garage', then you will reduce the spin by around 200rpm and create a club that plays similarly to the previous Rocket 3 version of the previous Stealth Plus, one of the best fairway woods for mid handicappers.
In testing using premium balls and GCQuad outdoors, I was getting around a 1.5° difference in launch between each of the 3 settings. The spin was similar for me between the middle and back setting, but fell significantly when the weight was in the front setting.
It is a sliding pathway so you can tighten the weight in any position you like to suit your preference for flight, but also sound. When the weight was forward then the Stealth Plus 2 fairway sounded very solid. When it was further back then it sounded a little more hollow due to the exposed cavity and the balance did not feel as good.
My preference was to leave it around the middle and that is just as well as that was the best performing setting for my swing speed, which is around 100mph with a driver. There was not major distance gains between each setting, but the middle setting was around 3 yards more carry than the other two. However the trajectory was very different and that is what the adjustability of this club provides.
You can also vary the loft and lie by up to 2° using the usual TaylorMade adjustable hosel that is back in a fairway again. Combined with the trajectory varying sliding weight, this means that the TaylorMade Stealth 2 Plus is only available in a 15° and 18° head as the previous Rocket 3 flight can be achieved in same head as the new 3-wood.
What you can't see is the improvement to the face, which now uses variable face thickness to create a wider sweetspot. The previous model had a 2.7mm thick face but now we have a face that varies from 2.3mm to 3.1mm in order to generate more ball speed and the TwistFace design is also there to straighten any wayward shots, making it one of the best TaylorMade fairway woods money can buy.
As you can see this is a very comprehensive fairway wood, but before you all rush out and buy one, a few points to note. The TaylorMade Stealth 2 Plus fairway has a smaller 170cc head than the standard model and is really aimed at high swing speed and high spin players who want a more penetrating fairway.
I was testing this alongside former European Tour player Nick Dougherty who even in his retirement is swinging it faster than me. He was all over it because it gave him the flight he wanted that he could not get with the standard fairway at his swing speed.
Yes, I could get it going, but with the standard model being more forgiving and easier to hit from a larger and £80 cheaper head, then it would have to be a significant performance gain for most players to switch to the TaylorMade Stealth 2 Plus. So therefore fitting is advised and if it is right for you then the Plus is a worthy choice.
Get the Golf Monthly Newsletter
Tips on how to play better, latest equipment reviews, interviews with the biggest names and more.
Martin Hopley is one of the foremost UK equipment reviewers with over 20 years' experience. As the former founder of Golfalot.com he was an early pioneer of online reviews and has also been a regular contributor to other titles. He is renowned for his technical knowledge and in-depth analysis, which he now brings to Golf Monthly.