Scott Gregory Shows Class In US Open Last Place Finish
The Englishman invited 25 soldiers and their families to watch the US Open golf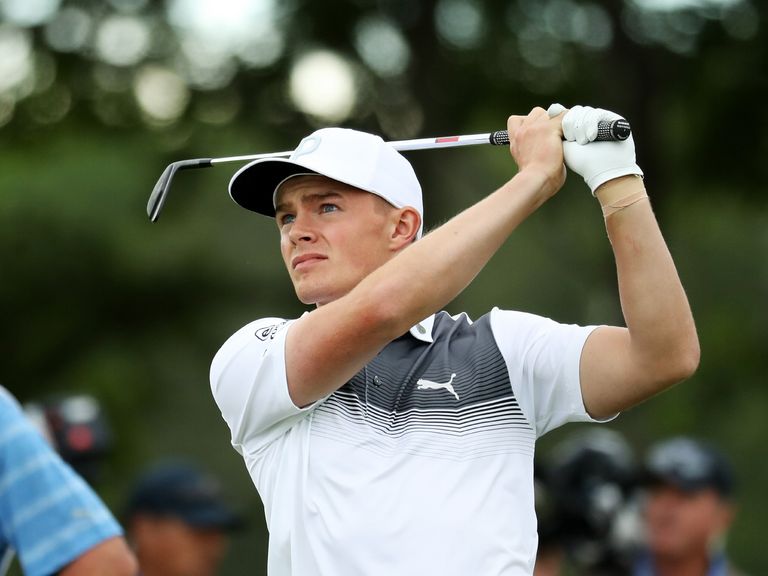 (Image credit: Rob Carr)
The Englishman invited 25 soldiers and their families as his guests to watch the US Open after his family couldn't attend
Scott Gregory's Shows Class In US Open Last Place Finish
Scott Gregory may have finished dead flat last at the US Open, but the Englishman has shown superb class during the tournament and has undoubtedly picked up new fans.
Gregory finished at +27 for two rounds over the brutally difficult Shinnecock Hills.
WATCH: Phil Mickelson putts moving ball in truly bizarre moment during round 3
He qualified for the tournament at Walton Heath with rounds of 67 and 69 for an eight under total.
Gregory used his player tickets to invite 25 US Army soldiers and their families to watch the golf as his guests in a superb gesture after his family couldn't attend.
He tweeted, "Thankful for all the support, I'll come back stronger and better and prove all the people that doubt and slate me wrong. It was an honour to be able to help out members of the US Armed Forces, shooting 92 in a US Open doesn't even compare to the struggles these guys go through."
The 2016 Amateur Champion was criticised by some on social media for his opening round of 92 (+2) but received overwhelming support by players and others in the golfing world.
After his 92 on day one, Gregory tweeted, "Tough day today @usopengolf well very tough... enjoying the stick I'm receiving and looking forward to playing well tomorrow... #GolfIsHard"
Putting guru Phil Kenyon wrote, "You qualified mate. You earnt your place. Those giving you stick have probably never put their balls on the line for anything. Chin up Scott and good luck tmw"
Andrew 'Beef' Johnston echoed Kenyon's words:
Bernd Wiesberger wrote, "Have a great day out there today! And doing so is not depending on any Score! Your playing in one of the greatest Tournaments in the World! Soak it in!"
More replies to Gregory:
Gregory even faced the media after his round on Thursday, whilst Spieth, McIlroy and Mickelson in the featured group reportedly did not.
The Englishman told Golf Digest about his round and his struggles with the driver, "I tried everything: teeing it low, hitting bit draws, big slices, nothing worked.
Expand US Open Leaderboard 2019
Find out who is leading the US Open…
Expand Is Shinnecock Hills unfair?
The main talking point so far at the…
Expand Should TV Replays Be Used To Find Golf Balls?
Should TV Replays Be Used To Find Golf Balls?
Dustin Johnson got a stroke of luck in…
Expand Inside Tiger Woods' Yacht
Take a look inside the stunning $20m superyacht…
"I just couldn't get driver in the fairway and it spiraled out of control."
The 23-year-old also said the 92 was his worst score in over eight years.
He fought back with a 75 (+5) on Friday where plenty shot in the high 70s and 80s.
Chin up Scott, you'll be back.
For all the latest US Open news, check the Golf Monthly website and follow our social media channels