Poulter Says It's 'Full Steam Ahead' For LIV Golf
Ian Poulter says it's "full steam ahead" for LIV Golf while Lee Westwood says it'll only get stronger after the PGA Tour-PIF deal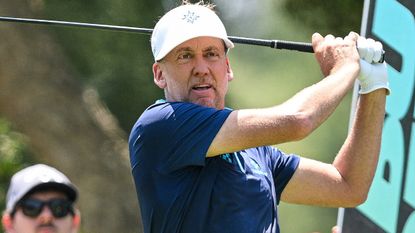 (Image credit: Getty Images)
Ian Poulter says it's "full steam ahead" for LIV Golf despite some uncertainty about the future of the tour - while he and Lee Westwood heaped praise on Greg Norman with his position also in some doubt.
The framework agreement between the PGA Tour and Saudi Arabia Public Investment Fund (PIF) still has to be ironed out - with Jay Monahan initially said to have the final say on LIV's future after conducting a review.
Fans of LIV Golf say it will only get bigger and better, while opponents think its days will be numbered - but however LIV fits into the new golfing landscape, Poulter believes it isn't going away.
The Englishman's Majesticks team have been busy signing sponsorship deals in a clear statement that they mean to hang around - and he says the word from the top is that it's business as usual.
"I mean, look, I can only talk about the stuff that I know, which is that LIV is moving full steam ahead," Poulter said ahead of the latest LIV Golf League event at Centurion.
"It's business as usual. I don't know all the incidentals of the framework agreement, how that framework agreement is going to be pulled together on either party, either of the three. I don't know the investment piece of all of the three and how the evaluations are going.
"I can only comment on facts, and the facts that I know is that LIV is moving forward; it's business as usual. So for us, that's exciting.
"Can't speculate on the speculation that's out there, but we are full steam ahead at LIV and as Team Majesticks."
It's a sentiment that was echoed by reigning Open champion Cam Smith, who joined LIV soon after winning the Claret Jug at St Andrews.
"I really can't see LIV Golf going away," said Smith. "I think team golf is here to stay, and if you asked every one of us out here, all the 48 guys, I think everyone has such a good time and everyone enjoys what they're doing out here.
"They love the competition, that team element really brings three or four guys really close that perhaps weren't before. It's good to see. It's unique. I don't think it's going anywhere."
Greg Norman's 'done a great job'
LIV commissioner Norman has been keeping a lower profile than usual ever since the PGA Tour-PIF deal was announced, but he received praise from both Westwood and Poulter.
"I think it's good that everybody is sitting down now and trying to work together," Westwood said of the big new golf deal. "I see LIV getting stronger and stronger from what I've been told from people that actually know rather than speculate and from people that don't have all the facts.
"With regards to Greg, he's the commissioner of this tour. I've always had a great relationship with Greg. I always take people as I find them, and he's always been great to me.
"He's stuck by his word with regard to LIV and where it's going and never kept us in the dark, always informed us of anything that's going to happen.
"I'm delighted with the way Greg has handled all this and the way he's conveyed everything to me. I can't talk for the other guys, but no complaints."
Poulter agreed, adding: "Yeah, I'll always take Greg as I've always found him. He's been good to me. I think he's done a great job.
"It's not an easy job. I think he's done a great job."
Get the Golf Monthly Newsletter
Tips on how to play better, latest equipment reviews, interviews with the biggest names and more.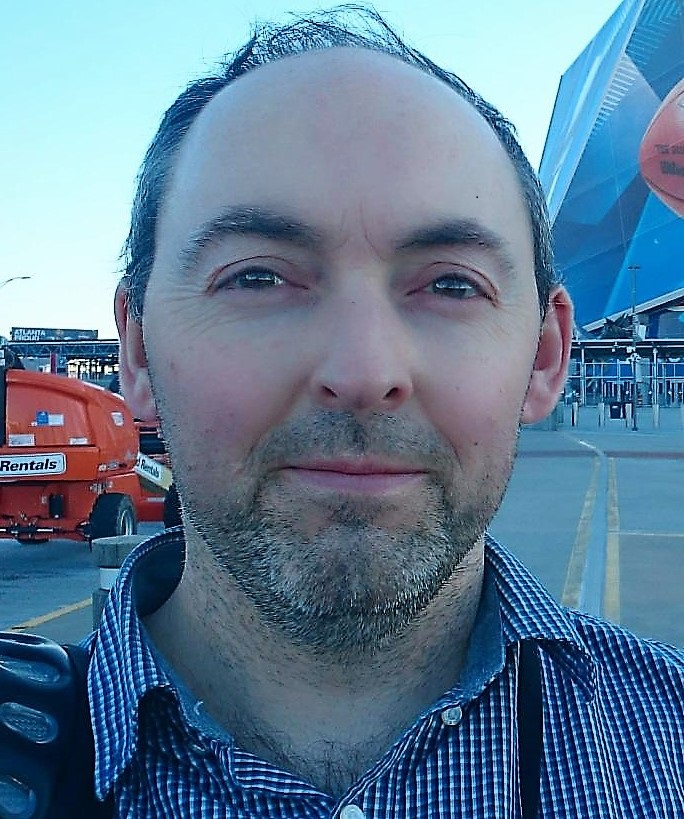 Paul Higham is a sports journalist with over 20 years of experience in covering most major sporting events for both Sky Sports and BBC Sport. He is currently freelance and covers the golf majors on the BBC Sport website. Highlights over the years include covering that epic Monday finish in the Ryder Cup at Celtic Manor and watching Rory McIlroy produce one of the most dominant Major wins at the 2011 US Open at Congressional. He also writes betting previews and still feels strangely proud of backing Danny Willett when he won the Masters in 2016 - Willett also praised his putting stroke during a media event before the Open at Hoylake. Favourite interviews he's conducted have been with McIlroy, Paul McGinley, Thomas Bjorn, Rickie Fowler and the enigma that is Victor Dubuisson. A big fan of watching any golf from any tour, sadly he spends more time writing about golf than playing these days with two young children, and as a big fair weather golfer claims playing in shorts is worth at least five shots. Being from Liverpool he loves the likes of Hoylake, Birkdale and the stretch of tracks along England's Golf Coast, but would say his favourite courses played are Kingsbarns and Portrush.