Eddie Pepperell On Slow Play: 'Nothing Needs To Change
The Englishman's latest blog on slow play suggests that golf should stop tailoring itself to society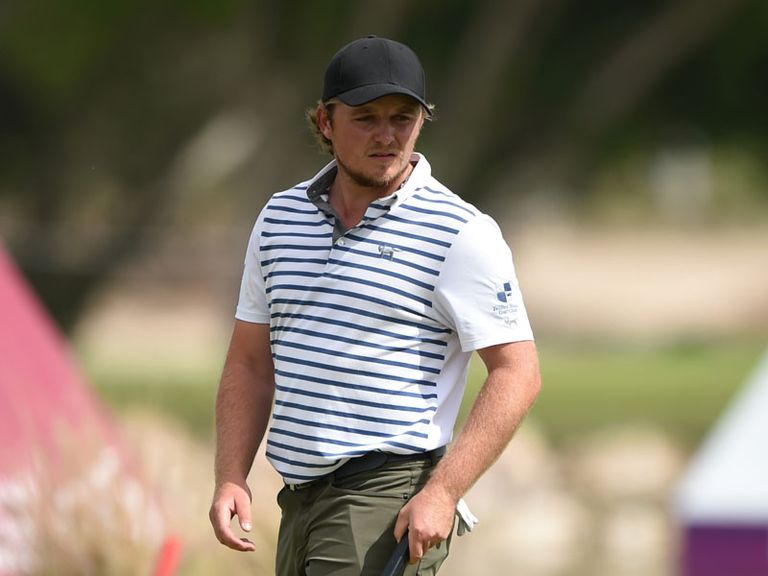 (Image credit: Getty Images)
The Englishman's latest blog on slow play suggests that golf should stop tailoring itself to society
Eddie Pepperell On Slow Play: 'Nothing Needs To Change
The issue with slow play continues to roll on with golf's governing bodies this week revealing a set of new rules for 2019 hoping to 'modernise' the game.
And by modernise, they mean to speed it and bring new people into golf.
New rules include dropping a new ball when going out of bounds, instead of walking back to the tee, and keeping the flagstick in when putting.
Related: All you need to know about the new golf rules for 2019
But last month's Qatar Masters winner Eddie Pepperell says that golf doesn't need to change its ways and the time it takes to play a round is a good thing for society.
Yes, society moves quickly. But in general, workers don't have the same time to play the game that they used to - and Pepperell predicts in his most recent blog post entitled 'In Defence of Golf' that society will slow down over time and golf will benefit from this.
He blames our fast-paced society on chronic mental and physical illnesses, and suggests that golf can be the cure, or at least help.
"It is incredibly stimulating mentally, once you begin to grasp the movement of the golf swing," Pepperell writes.
"The social aspects of golf can be fantastic, and help people remove themselves from screens and technology.
"All of these things I believe have huge potential in dealing with chronic illnesses, whether that be physical or mental."
Related: How can we improve golf's pace of play?
He also believes that, whilst golf needs to be quicker at professional level, the idea that a game of golf should take 2 hours is unrealistic.
"Golf can be played faster at tournament level, as well as club level. But it can never be played in 2 hours. And I don't want golf to change itself in such a way to make that possible."
Read Eddie Pepperell's 'In Defence of Golf' blog post here.
The Englishman, to me, certainly has a point. Golf is a long game and hopefully that will never change.
I welcome things like TopGolf, pitch and putt courses and any other style of the game that brings new people into it - but the core format of golf and its main appeal is a nice four hour stroll with mates over 18 holes.
Do you think golf needs to change its ways? Let us know your thoughts on our social media channels.