TaylorMade GAPR Range Revealed
TaylorMade has launched three new clubs to fill the gaps in your long game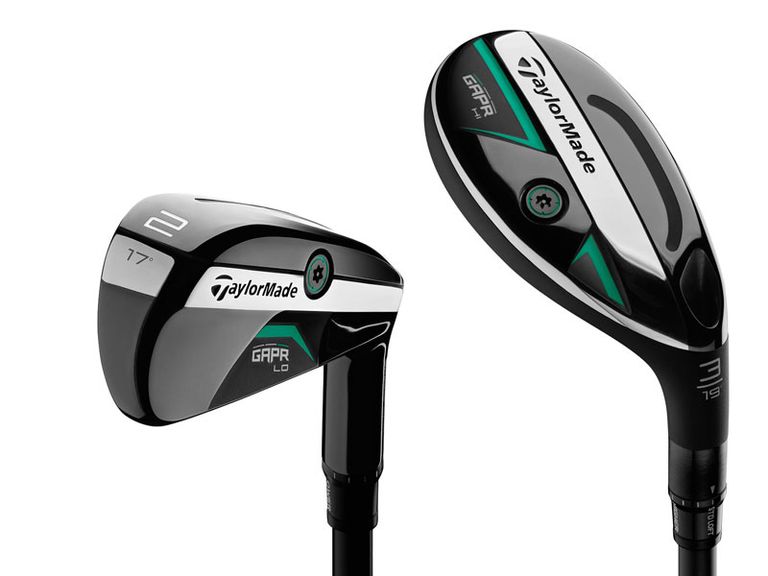 By Joel Tadman
TaylorMade GAPR Range Revealed - This new trio of utility clubs is said to perfectly fill the gaps in your long game
TaylorMade GAPR Range Revealed
TaylorMade, creator of the original Rescue line of hybrids in 1999, has unveiled its new GAPR clubs, each with unique identities and performance characteristics to help golfers fill the gaps in the long game.
Inside each of the three different GAPR models you can find TaylorMade's SpeedFoam technology, which was first introduced in the P790 irons.
SpeedFoam serves the dual purpose of generating ball speed while also dampening vibrations to create optimal sound and feel. Additionally, strategically-placed ultra-low centre of gravity in each GAPR model creates a hotter, higher launch for more distance and improved playability.
GAPR LO
Designed primarily for players with faster ball speeds, GAPR LO is the smallest of the three models and features a low-forward CG for extreme distance with a mid-to-low trajectory.
It's driving iron-type shape has a players profile that allows for excellent flighting and workability, and the mid-thin sole width delivers maximum performance and versatility for the stronger player. It is available in 17°, 19° and 22° loft options.
GAPR MID
Slightly larger in size than the GAPR LO, GAPR MID was designed with players of all skill levels in mind.
Featuring a CG that is ultra-low and forward for maximum distance and a mid-high trajectory, GAPR MID has an iron face profile that inspires confidence and easy alignment and a medium-wide sole width for ease of play and versatility. It will come in 18°, 21° and 24° loft options.
GAPR HI
The largest of the three models, GAPR HI features an ultra-low/back CG for maximum distance and a high, penetrating trajectory.
Where the HI differs from the other 2 models is its shaping, which features modern Rescue shaping with a high-toe, peanut shaped clubhead. The dropped crown feature provides lower CG and improved alignment. It will come in 19°, 22°, 25° and 28° lofts.
Each GAPR comes equipped with a KBS Hybrid shaft in either an 80/x, 80/s, 70/r or 60/a profile (via custom) and a Golf Pride Tour Velvet 360 grip. Additional shaft options are available through TaylorMade's custom program as well. They will have an RRP of £259 each and go on sale Sept 21st.