Limited Edition Odyssey EXO 2-Ball Milled Putter Unveiled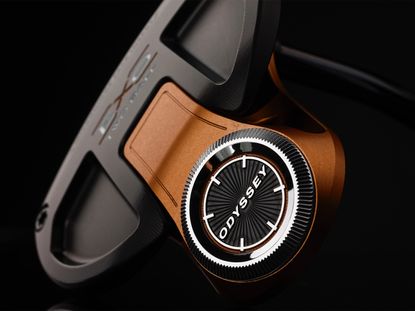 A limited edition Odyssey EXO 2-Ball Milled putter has been unveiled to celebrate the iconic history of the 2-Ball putter
A limited edition Odyssey EXO 2-Ball Milled putter has been unveiled to celebrate the iconic history of the 2-Ball putter.
The collector's edition putter was inspired by Swiss watchmakers and pushes engineering and technological boundaries.
Restricted to only a few hundred models outside of America, the Odyssey EXO 2-Ball Milled putter features only the most luxurious materials and construction techniques.
These include a multi-piece construction that takes more than 12 hours per head to precision machine. You'll see a stainless-steel sole, an aluminium top and a 50g tungsten weight beneath two discs with a bezel design inspired by Swiss watchmakers.
The precision weight is also adjustable so it can be perfectly matched to suit personal preference or on-course conditions.
Odyssey's aluminium-machined exo-skeleton design is also used to help deliver the best MOI, as well as its Microhinge insert that helps increase top-spin on putts for a smoother and more consistent forward roll.
Odyssey' General Manager, Sean Toulon, told GM: "This special edition 2-Ball is the zenith of performance and technological capability and a demonstration of what is achievable. This really is the perfect tribute to one of golf's most iconic putter designs and for the golf connoisseur, this rare item is definitely for them."
Odyssey EXO 2-Ball Milled Putter - Specifications
This limited edition putter will feature the luxurious burnished copper and black finish that you can see above.
It will be available with either 33", 34" or 35" shaft lengths and will retail at £499.
Jake O'Reilly specilaises in equipment coverage, and joined the Golf Monthly team in 2013. Before this he graduated from the University of Huddersfield with a Sports Journalism and Media degree, and worked at a number of British golf magazines. Follow Jake on Twitter
@jake0reilly