What Length Golf Clubs Should I Use?
When it comes to what length golf clubs you should use there might be more to consider than you think...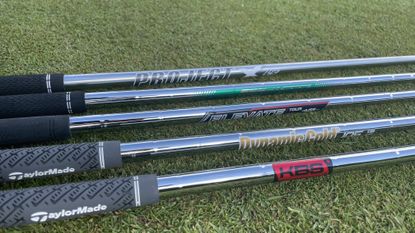 (Image credit: Future)
Golf is tough enough without playing with clubs the wrong length for you, right? In order to maximize your performance, it's crucial that your equipment is suited to your physiology and ability, with many factors to consider when selecting the correct shaft length throughout the bag from driver to putter.
You wouldn't buy a suit off the rack if you were 6ft 8in, and it's the same principle with golf clubs. A comprehensive custom fitting is a very sensible idea as unfortunately, when establishing an ideal length for your golf clubs, there is more to consider than can be simply measured with a ruler. A holistic approach, considering factors such as height, arm length, static posture, and technique can all go into the mix to get to the correct conclusion.
How do I establish the correct iron length?
In truth, and perhaps surprisingly, there is actually no industry standard for the method of establishing the correct length of any golf club for a player. Some consider the custom-fitting process more of a subjective art, open to interpretation whereas others believe that custom-fitting golf clubs is a more exact science whereby everyone will have an optimal specification. Having worked in several high-profile fitting facilities throughout my career, I can honestly say that almost every venue I have worked at has a different take on this element of custom fitting. Ping, in their fitting process for example, takes a combination of two static measurements - wrist to floor, and height - and cross-references this with its color-coded chart which produces their recommendation for length.
Other venues I have worked at, utilize a different method whereby the fitter will watch their client striking shots with either their current, or a standard length test club (usually a 6 or 7 iron), and observe factors such as strike location, static and dynamic posture and shot pattern before deciding whether to go up or down in length. A final length is then established through a process of trial and error, considering feedback from the player and subsequent performance results.
There is also now the added option of the one-length iron concept, courtesy of Cobra Golf amongst others. This has become increasingly popular because of the success of Bryson DeChambeau.
One-length irons allow you to stand to the ball in the same way, regardless of the iron you're using, in theory helping with the consistency of strike and clubhead speed. Essentially you can swing the same way whichever iron you have in your hand and solely the loft of the club will determine the distance the ball travels.
What length driver should I use?
With a driver, the shaft length you choose can have an effect on the amount of clubhead speed you can create, where the ball is struck on the face, and the amount of control you have. There are a multitude of shafts available to players to achieve different flight outcomes and feels, why not take a look at our best driver shafts guide to see what might suit your game.
As a general rule, when shaft length increases so does the clubhead speed. However, as shaft length increases it is common for players to struggle to deliver the club as consistently, making it more difficult to make solid contact.
That means there is a compromise to ponder - is it really worth going for a longer shaft in your driver if your quality of strike and levels of accuracy are adversely affected? In my experience, a sweet spot can be found in shaft length between speed and strike location. Even Rory Mcilroy has been searching for that sweet spot of late, cutting his driver down by a full inch prior to the 2023 WGC Matchplay event in Mexico.
Golf's governing bodies have now reduced the maximum permitted length of a driver shaft from 48 to 46 inches in an attempt to neutralize some of the large increases in driving distance of recent times. In reality, though, the average length of a driver used on tour is still closer to 45 inches, while the average shaft length found in drivers on the shop shelves is around 45.5 inches. If you struggle with accuracy off the tee, think about asking your fitter to let you try a slightly shorter shaft.
A change in length is often used to shift a strike pattern from the heel or toe closer to the middle of the clubface. For example, if you tend to strike your driver out of the toe, switching to a longer shaft length where the clubhead becomes further from your hands should cause the strike pattern to move to a more optimal position and vice versa.
What length putter should I use?
Once again, when dealing with putters, length requirements are very subjective. Some believe that with putters, the shaft length you need is the one that helps you into a posture with your eyes directly over the ball at address while other leading putting experts feel that optimal eye position is unique to every player depending on which is their dominant eye.
If you subscribe to the "eyes over ball" idea, in theory, this means simply that taller golfers need longer putters and shorter golfers need shorter putters, but different postures and putting styles mean this doesn't ring true for everyone.
What I will say though, is that if you are comfortable with your putting stroke and are having success with it, you should not be overly concerned with your putter's length. Putting is the most personal aspect of your golf game and, if something is working, then there is no reason to change it. Some of the best putters in the professional game putt with methods that could be deemed unorthodox. Steve Stricker for example, is considered one of the all-time greats with the flat stick and he putts with extremely high hands at address which produces a very vertical shaft pitch and the heel of his putter way off the ground.
Whilst many custom lengths are available from most major OEMs, they tend to manufacture their retail putters between 32 and 35 inches. Generally speaking though, a typically sized golfer would usually fit into a 33 or 34-inch putter.
To have the best chance of establishing the correct putter length for your personal set-up, you should go through a putter fitting with an experienced professional.
Summary
In summary, and whilst it may not be the answer many were hoping for, there are a number of different opinions on how to establish the correct length of golf clubs throughout the bag.
In my experience, custom fitting should be a fluid process. Even with the best players in the world, club length, and other specifications can vary over time depending on factors such as swing changes and even injury. In 2021, Tiger Woods added ¼ inch to the Scotty Cameron putter that he had won 15 major championships with to allow him to stand slightly taller to the ball to take some pressure off his recently fused spine. Bryson Dechambeau added over 2 inches of length to his driver a few years ago in his quest for extra distance.
There are countless other instances such as these, giving more credence to the theory that there is not a "correct" length at all.
Whether you prefer the more measured or holistic approach, developing a relationship with an experienced fitter will help you make sensible, informed decisions.
Get the Golf Monthly Newsletter
Tips on how to play better, latest equipment reviews, interviews with the biggest names and more.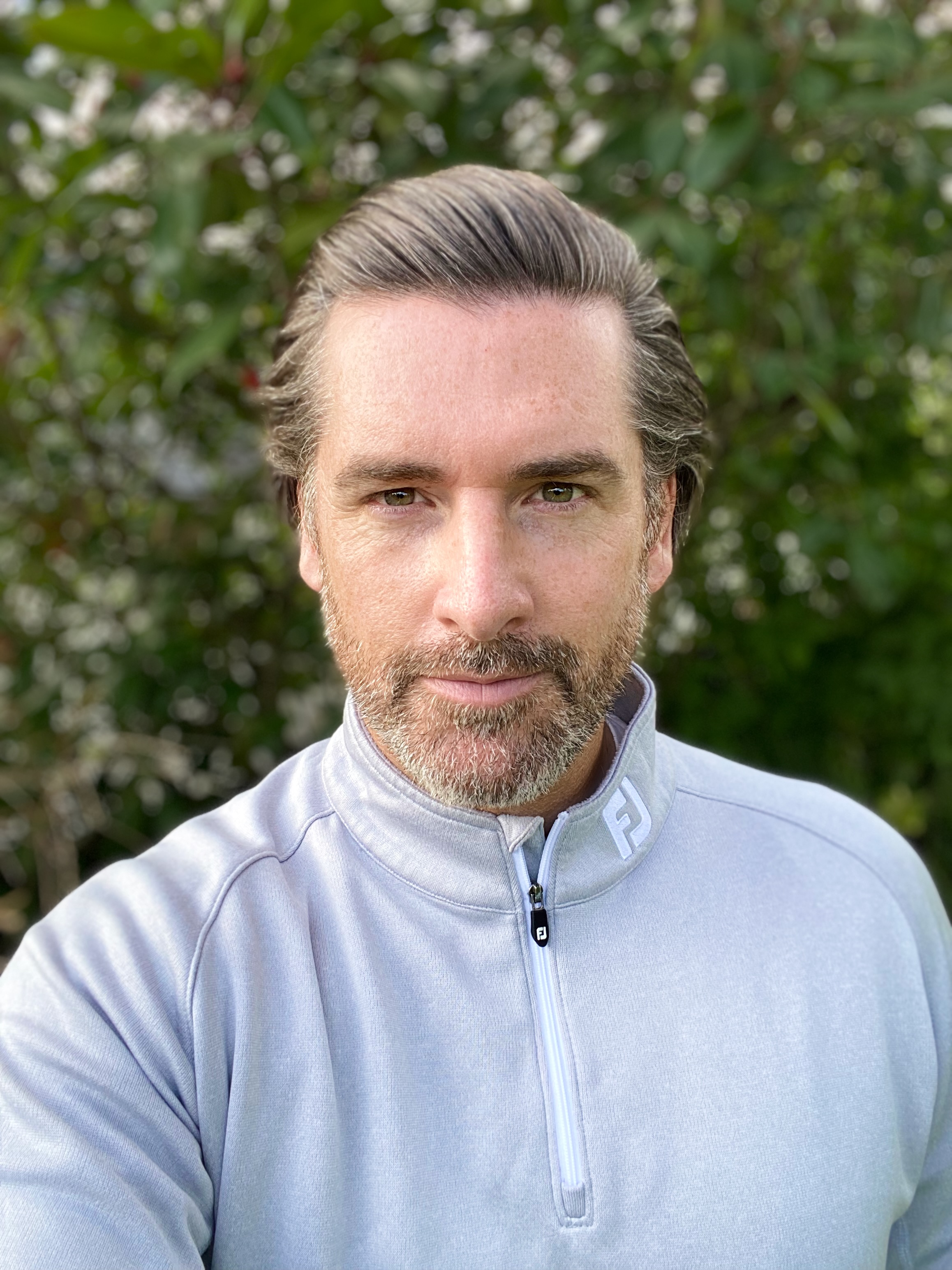 Joe has worked in the golf industry for nearly 20 years in a variety of roles. After a successful amateur career being involved in England squads at every age group, Joe completed his PGA degree qualification in 2014 as one of the top ten graduates in his training year and subsequently went on to become Head PGA Professional at Ryder Cup venue The Celtic Manor Resort. Equipment has always been a huge passion of Joe's, and during his time at Celtic Manor, he headed up the National Fitting Centres for both Titleist and Taylormade. He's excited to bring his knowledge of hardware to Golf Monthly in the form of equipment reviews and buying advice.
Joe lives in North Devon and still plays sporadically on the PGA West region circuit. His best round in recent years came earlier in 2023 where he managed a 9 under par 63 at Trevose GC in a Devon & Cornwall PGA Tournament.
Joe's current What's In The Bag?
Driver: Srixon ZX5 LS 9.5
Fairway wood: Taylormade M2 Tour 2017, 13.5°
Irons: Callaway Apex CB 24' 3-11
Wedges: Taylormade MG4 54 and 60 degree
Putter: Odyssey Toe Up #9
Ball: 2023 Titleist Pro V1x