Golfy Network aims to entice UK golfers to Continent
Golfy Card gives discounts at courses and hotels in five European countries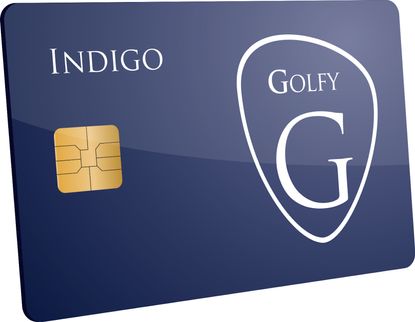 The Golfy Network runs the Golfy Card which allows cardholders discounts at golf courses and hotels in five European countries, particularly those in France
Golfy Network is aiming to expand their activities to British travelling golfers.
The Golfy Network runs the Golfy Card which allows cardholders discounts at golf courses and hotels in five European countries, particularly those in France.
France was where the Golfy Network was launched, 26 years ago, by Alan Jeanjean Alain Jeanjean was the founder of the Académie Internationale des Métiers du Golf which had developed a number of golf training centres in France.
The 1980s saw a vast increase in the number of golf courses in France, with more than 450 courses built in just a few years. This was one heck of an expansion when one considers that all but 200 of the existing course in France were built during that frenetic period.
But such a huge and rapid rise in the supply of golf opportunities in France was not matched by a similarly rapid increase in demand for golf.
So Mr Jeanjean brought some golf clubs together to address the situation. This meeting led to the establishment of the Golfy Network in 1990 with 20 golf partners.
It now partners with venues in five European countries - France, Belgium, Luxembourg, Switzerland and Spain - with more than 150 golf clubs and over 130 hotels involved.
Courses in the network include PGA Catalunya (opens in new tab) and Paris National (opens in new tab), home of the 2018 Ryder Cup. Hotels in the network include Hotel du Golf de l'Ailette.
The basic Golfy Card is the Indigo Card which gives 25% discount on green fees and 15% discount on accommodation. The Indigo Card is available for a special price of €45 for UK residents.
The Platinum Card offers 30% discount on green fees and 20% discount on accommodation, as well as many other extra benefits. The Platinum Card costs €179 per year.
A loyalty scheme allows all cardholders to collect Yards through the purchases they make within the Golfy Network. For example, for every €1 spent on green fees they accrue 10 Yards, and for every €1 spent on accommodation they earn 5 Yards.
All purchases within the Golfy Network, including buggy hire, golf lessons, restaurant meals and spa visits, earn loyalty Yards.
Once 4,500 Yards have been collected, they can be exchanged for gifts.
For more details of how the Golfy Network works, click here (opens in new tab).
Contributing Writer Golf courses and travel are Roderick's particular interests and he was contributing editor for the first few years of the Golf Monthly Travel Supplement. He writes travel articles and general features for the magazine, travel supplement and website. He also compiles the magazine's crossword. He is a member of Trevose Golf & Country Club and has played golf in around two dozen countries. Cricket is his other main sporting love. He is the author of five books, four of which are still in print: The Novel Life of PG Wodehouse; The Don: Beyond Boundaries; Wally Hammond: Gentleman & Player and England's Greatest Post-War All Rounder.