Tiger Woods Spinal Fusion Surgery: What Happened?
Tiger Woods spinal fusion surgery took place in April 2017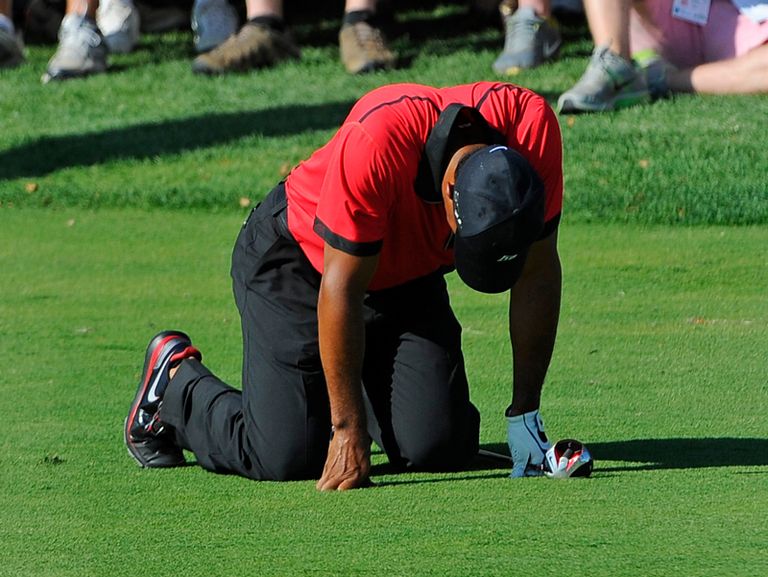 By Neil Tappin
Tiger Woods spinal fusion surgery took place in April 2017. Since then we have seen a remarkable return to form the former world number one. But what is spinal fusion surgery?
Tiger Woods Spinal Fusion Surgery
As anyone who has suffered with chronic back pain will know, doing anything can be an ordeal. This was certainly the case for Tiger Woods. For years he has suffered with spasms and sciatic pain running through his legs. Standing up and sitting down were a struggle, let alone swinging a golf club. If he was going to live pain free and make a golfing come back and play in the Masters something had to be done but what is spinal fusion surgery and how did it help Tiger Woods?
Related: Black Friday Golf Deals – Don't miss out
Spinal fusion surgery involves identifying the painful vertebrae in the spine and fusing them together. Essentially, the process involves bonding two painful bones into one stronger, pain-free but less mobile vertebrae. The idea is that by restricting the movement of the individual bones, you should be able to eliminate the pain.
For any sportsman the idea of restricting movement is daunting but Tiger's options were few and far between. Having tried a host of remedies, he sought a more permanent solution to his chronic back pain and his spinal fusion surgery took place in April 2017. By this time he was struggling to walk let alone swing a golf club and painkillers had become a constant feature in his life. Returning from the spinal fusion surgery involved physical rehabilitation but also required a 28-day period in a Florida treatment centre.
Related: US Masters Tee Times
Since returning from his spinal fusion surgery we have seen the apparent back restriction has not stopped him from swinging incredibly quickly. At times he does still have stiffness in his back and yet he has shown he is more than capable of competing at the top level once again thanks to victories at the 2018 Tour Championship, 2019 ZOZO Championship and of course the 2019 Masters.
Related: Tiger Woods' 2019 Masters win by the numbers
Of late he has clearly been having some issues in terms of form and whether it is his back causing this remains to be seen. What is clear though is Tiger will defend his 2020 Masters title at Augusta soon.
For all the latest golf news, check the Golf Monthly website and follow our social media channels