All-American Open house party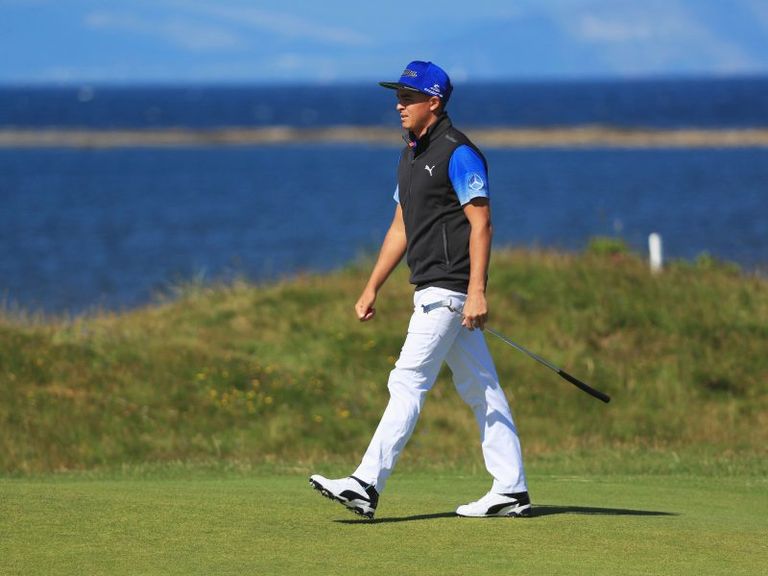 (Image credit: Getty Images)
Jordan Spieth, Rickie Fowler and Zach Johnson are among six American golfers sharing a house at The Open this week
All-American Open house party
Six of the leading American golfers in The Open field this week are renting a local house together. Jordan Spieth, Rickie Fowler, defending champion Zach Johnson, Justin Thomas, Jason Dufner, Jimmy Walker and their house chef are under one roof and things are working out so far.
"We are having a great time at the house," said Fowler after shooting 69, two under par, in the first round of The Open this morning. "It's a guys' week and the pad is set up. We are playing some catch and baseball in the back yard with a tennis ball and it is nice to have stuff to do away from the golf course."
Said Thomas after his round this morning: "Rickie travels with two baseball gloves and a ball. He and Jimmy started throwing and then one by one we went outside and we just started finding balls everywhere in the yard - soccer balls and tennis balls - then we found something we could use as a bat, so we played backyard baseball. We probably were out there for two and a half, three hours. It was great. We were like little kids again."
Thomas must be particularly pleased with the situation at the moment. The Kentucky golfer shot 67, four under par in his first ever round in The Open. He held the early clubhouse lead until Patrick Reed posted 66.
"It's nice to be able to have breakfast and dinner at the house," added Fowler, playing in his seventh Open.
"We've had some really, really good meals," said Thomas. "Last night we had brisket tacos. We had steaks two nights ago. We had some chicken the night before that, and then before that we had just a really good salad. The chef's cooking us chicken and cheese quesadillas. We're just typical Americans, sticking with what we know! I think our chef has saved us all, for sure."
So what was on the itinerary for Thursday afternoon for the early finishers?
"It is nice not to be stuck in a hotel room," says Fowler. "I will head back to the house and watch some golf. Zach and Duf are in the afternoon wave so we will keep an eye on them and probably heckle them through the TV. Justin is leading the house right now so he will be riding high."
Rickie Fowler is an ambassador for Mercedes-Benz, Official Car and Official Patron of The Open