Southport Golfers Guide: Open Championship 2017
Heading to The Open and taking the bats? These are the courses you must play...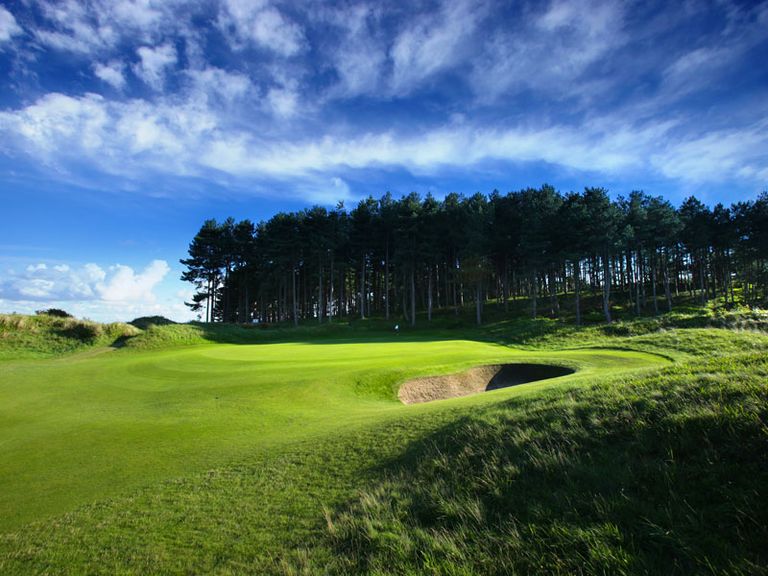 Heading to Royal Birkdale to watch the 2017 Open Championship and want to play some golf? These are the courses in the area you need to check out...
Southport Golfers Guide: Open Championship 2017
Heading to the Open Championship this year and looking to get some golf in whilst you're there? You're in luck.
Southport, and Lancashire as a whole, is a real golfing mecca, with a number of world-class links courses all within a close proximity.
Whilst Royal Birkdale is the best of the bunch, ranking 6th in Golf Monthly's 2017/18 UK&I Top 100 Courses list, the others can certainly match it in many departments.
Hillside
Summer Green Fee: From £130 Website: www.hillside-golfclub.co.uk
Hillside is literally next door to Birkdale and is a true stunner, combining links and pines, set amidst towering dunes.
It celebrated its centenary in 2011, and ranks 30th in our top 100.
The back nine delivers one of the finest stretches of holes that England has to offer, with spectacular views of the Lakes and Snowdonia.
Southport and Ainsdale
Summer Green fee: From £105 (Twilight rates available) Website: www.sandagolfclub.co.uk
Situated on the other side of the train track to Royal Birkdale, Southport and Ainsdale is an excellent links that has twice hosted the Ryder Cup.
The course, which dates back to 1925, is a natural-feeling links set over undulating duneland that was previously used for grazing cows and sheep.
It ranks 66th in our top 100.
Read our course review
Formby
Summer Green Fee: From £140 (Twilight available from £70) Website: www.formbygolfclub.co.uk
Head around 8.5 miles south of Southport and you'll reach the stunning Formby Golf Club, which is arguably the north-west's most attractive course.
Formby really isn't far away from what they say on their website, describing themselves as 'One of the world's greatest links courses'.
However, it also has a heathland feel, with heather and pines prominent, making it a truly beautiful setting to play golf.
It ranks 39th in our top 100.
Formby Hall
Green fee: £30, twilight £25 Website: www.formbyhallgolfresort.co.uk/golf
Part of a country club which includes a spa, health club and hotel, Formby Hall has 27 holes of golf.
The Old Course has hosted the European Seniors Tour, Challenge Tour and Europro Tour.
It also has a nine hole offering as well.
Hesketh
Green fee: £65 m/w, £85 w/e Website: www.heskethgolfclub.co.uk
Drive just north from Southport and you'll reach Hesketh, Southport's oldest golf club, dating back to 1885.
Along with Formby Golf Club, the demanding links of Hesketh will host the 2018 English Amateur Championship next year.
It was host of the 2011 Amateur Championship with Hillside as well, and a certain Jordan Spieth won the Junior Open Championship at Hesketh in 2008.
Sir Henry Cotton, who became the first golfer to be recognised by English Heritage, described Hesketh's par-3 16th as the best par-3 in Lancashire.
West Lancs
Green fee: From £50 Website: www.westlancashiregolf.co.uk
Founded in 1873, West Lancs is one of England's 10 oldest clubs.
It's just a 20 minute drive south from Southport, along the coast just north of Liverpool.
Humps and hollows, raised greens, coastal dunes and of course, a railway line, West Lancs epitomises British seaside golf.
Other courses in the area: Southport Golf Links, Ormskirk Golf Club, Hekseth Golf Links