Wayne Riley: Troon Never Fails To Entertain
GM columnist Wayne Riley remembers some remarkable entertainment down the years at Royal Troon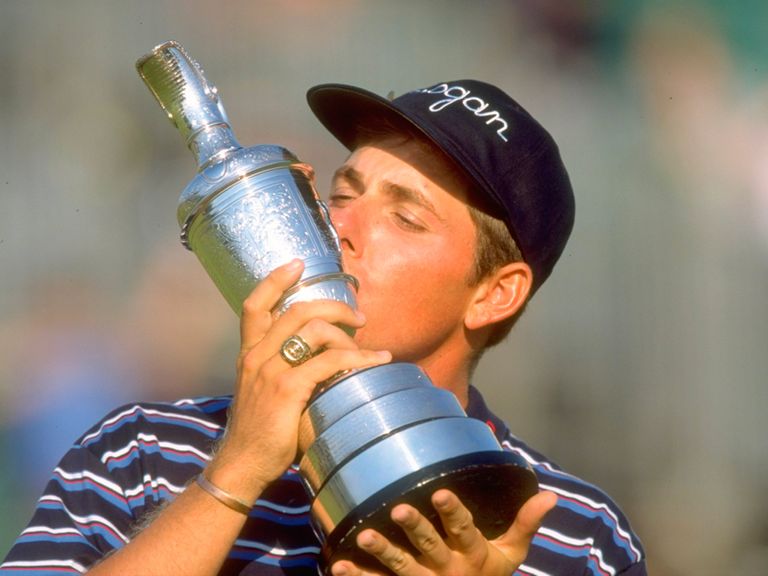 GM columnist Wayne Riley remembers some remarkable entertainment down the years at Royal Troon, including his own run-in with a Rules official...
The Open is not far away, and it's going to be a real cracker. Not only is Royal Troon a fantastic Open venue, but it also has many a story to tell. From Bobby Clampett leading by five shots after 36 holes in 1982, going head to head with Nick Price and both of them ultimately falling short of Tom Watson, to Mark Calcavecchia slam dunking it from the bare dirt on the left side of the 12th hole in 1989, it's a venue that's produced a series of brilliant finishes. The '89 Open sticks in my mind as an Australian, with Greg Norman hitting a gargantuan drive up the 18th, only to find a fairway bunker. Wayne Grady also found himself in the three-man play-off with the Shark and Calc. It was a good year for us! It's amazing to think Norman finished his career with only two Major titles.
At Troon in 1997, I played the first two rounds with a great bloke and former Ryder Cupper, Paul Broadhurst, and a young American by the name of Justin Leonard. I watch and commentate on some fantastic putters, but that week was a flat-stick exhibition like I've never seen before. Leonard holed putts from everywhere. He made Jordan Spieth look like an amateur.
I truly didn't think it was possible to pour so many putts in time and time again. If I'm honest with you, I was really irritated by it, because I couldn't hit the backside of an elephant with a banjo that week! That said, Paul and I made the cut, and Mr Texas had his lips wrapped around the Claret Jug on Sunday night.
That week, another comical moment stood out. I hit it over the back of the 18th green, and it settled right up against Troon's beautiful clubhouse on a gravel path. I called for a ruling, as you do, and over came an R&A Rules official. Naturally, I was asking if I was entitled to free relief but as quick as you like he said I was out of bounds.
Related: Open Championship Golf Betting Tips
I was shocked, and said "that's bloody ridiculous!" To that, he responded with something that's permanently imprinted in my mind: "It might be bloody ridiculous, but that out of bounds has been there longer than your country!" What can you say back to that?! I then walked back through the stands to go and hit another ball, lonely and embarrassed. My caddie had tears streaming down his face as we walked back to play another shot, but I don't know if that was a reaction to the fact he was going to lose some money on the last hole, or because of what the R&A official said. To this day, I remember that whole episode so vividly. Remember folks, no one is above the rules!
This will be Sky's first Open Championship, and we are all very much looking forward to it. There are some very exciting innovations that will be there for all to see, including cameras in the bunkers on the Postage Stamp. It should be great fun and everyone has put in a lot of work to make sure we're ready to broadcast an event of such stature.
Back to Troon itself, it's a fine golf course. Every time I've played it, it's been very fiery but very fair – extremely hot and bouncy. In the lead-up to the event, many people have said it's the toughest back nine on the Open Championship rota. I'd agree with that. It really is a brute. The par-3 17th, in particular, is just outrageous.
There's a reason why Troon Opens tend to end in such exciting fashion: because the tournament simply isn't won until your hands are on that prized jug. You can be severely punished for missing a single shot and you need to have your ball on a piece of string. It's a serious examination of both the physical and mental aspects of golf, and it makes for great entertainment. It will take a player at the peak of his powers to win; pretenders need not apply. Seriously. If someone comes to Troon out of form with a half-hearted mindset and the weather doesn't play ball, we could be seeing some scores in the high 80s. It could get messy.
As with all tournaments these days, it's very difficult to predict a winner. However, I'll give you one name to keep your eye on: Branden Grace. The South African has quietly crept up to the verge of the world top ten, and he's every bit good enough to force his way inside. He's won seven events on the European Tour and he broke his PGA Tour duck at the RBC Heritage a couple of month ago. All of this has happened since 2012. He's a big-time talent. As I write this column, some of the bookmakers have him at 30/1, and even a little outside that. I'm getting on that. Are you?
- Wayne Riley is a former member of the European Tour and two-time winner who is now part of the Sky Sports Golf Team. Wayne writes exclusively for Golf Monthly
David joined Golf Monthly in 2015 as a content editor for the magazine and regularly contributes to the website. He has worked in magazine publishing and editing since 2003. He is a keen golfer and up until recently was a member of Blackmoor Golf Club in Hampshire. He has covered various big events and tournaments for GM, the highlight of which was witnessing Tiger Woods win his 15th Major at Augusta in 2019. Email: david.taylor@futurenet.com