TaylorMade Women's Kalea hybrids and irons
A review of the TaylorMade Women's Kalea hybrids and irons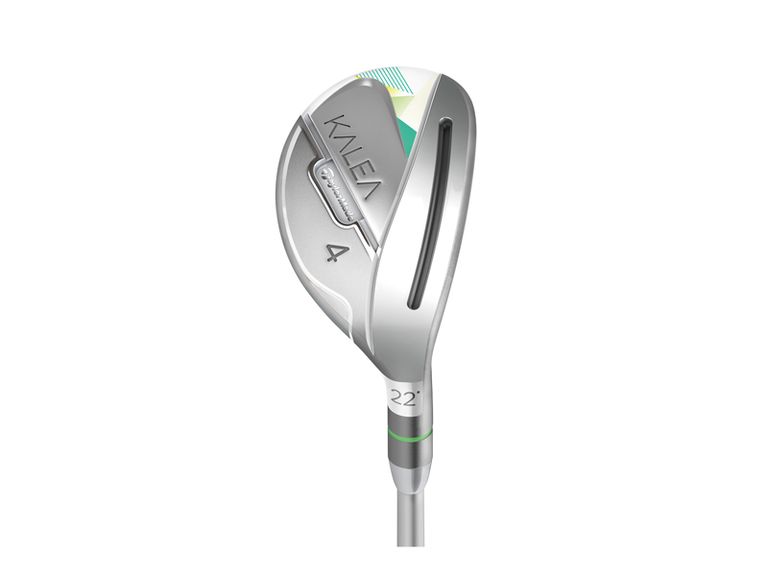 Impressive hybrids and irons that are extremely playable and forgiving, these are true game-improving clubs.
Reasons to buy
+

Lightweight and aerodynamic to maximise clubhead speed. Slot technology increases forgiveness on off-centre strikes.
Reasons to avoid
-

Lightweight clubs might not suit the most powerful players.
The Taylor Made Women's Kalea hybrids and irons feature cutting edge technologies designed to minimise weight and maximise distance and consistency.
For the last four decades, TaylorMade has been one of the most innovative manufacturers in golf. Since unveiling a steel headed driver at the 1979 PGA merchandise show, the company has pushed the boundaries of equipment technology. The TaylorMade Kalea range has been designed as the first complete line of women's clubs from TaylorMade, from driver right through to putter. The key feature of the TaylorMade Women's Kalea hybrids and irons is how lightweight they are, the objective being that you get the very most out of every swing.
TaylorMade Women's Kalea hybrids RRP: £159
The Kalea range of clubs has been designed from scratch specifically with the requirements of the average female golfer in mind.
Talking about the Kalea range Tomo Bystedt, Senior Director of Product Creation at TaylorMade said:
"We've learned a great deal about product performance in the last decade, much of which was geared toward faster swing speeds. For us, Kalea was a great opportunity to take our learnings on slower swing speeds and bring them to market with products that provide meaningful performance for female players, and we couldn't be more pleased with the results."
These hybrids, available as 4H and 5H are extremely lightweight and that combined with the aerodynamic head shape means you can generate impressive clubhead speeds (and so greater distance) with no extra effort.
The slot technology allows the face to flex and this increases ball speeds and forgiveness on off-centre strikes.
The clubs are elegantly finished with a white crown and green/yellow detailing on the sole.
TaylorMade Women's Kalea irons RRP: £549
The idea behind the Kalea range is to provide clubs to fill all the requirements of the golfer, from tee to green. The recommendation then is that you opt for a combo set featuring 4 and 5 hybrids then transitional irons 6-7 and 8-SW in standard irons.
The transition irons are slightly larger in the head and give greater forgiveness while the shorter irons are more compact allowing you greater control as you approach the "scoring zone."
As with the hybrids, and all the clubs in the Kalea range, slot technology allows the face to flex meaning greater ball speeds and so distance, even on the off-centre strikes.
The Kalea range aims to optimise distance gaps between clubs with the objective that you will have a club you feel is correct for every shot you face on the course.
Betting experts, writers and video producers. Couple of guys in our early 20's looking to bring the sport that we love into a new era.'