UK Golfer Killed By Lightning On Course
60-year-old Philip Shard died at Fynn Valley Golf Club in Witnesham on Saturday 27th May, the fifth golfer to die from lightning in the UK since 1999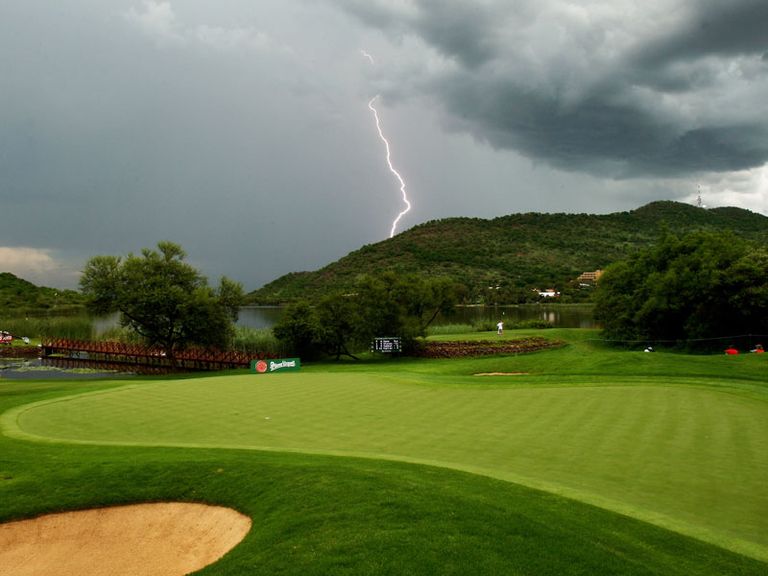 (Image credit: Getty Images)
60-year-old Philip Shard died at Fynn Valley Golf Club in Witnesham on Saturday 27th May, the fifth golfer to die from lightning in the UK since 1999
UK Golfer Killed By Lightning On Course
A 60-year-old golfer has died after being struck by lightning on the golf course.
Philip Shard, 60, was struck by lightning on course at Fynn Valley Golf Club in Witnesham near Ipswich, and later died in hospital after a cardiac arrest.
He is the fifth golfer in the UK to die from lightning since 1999.
Fynn Valley GC owner and secretary Tony Tyrrell told the BBC, "Everyone at the club is horrified by it. It's a dreadful thing to have happened and our thoughts are with his family.
Related: Five unusual golfing incidents
"He only became a member a couple of months ago and he quickly became well known to the regulars."
Professional golfers to have been struck by lightning include Lee Trevino and Retief Goosen.
Related: Lee Trevino: Supermex
Trevino was struck by lightning at the 1975 Western Open, where he said: "If you're caught in a storm and are afraid of lighting, hold up a 1-iron. Not even God can hit a 1-iron."
At the 1991 US Open, a spectator was killed by lightning, with five others injured.
How many lives do lightning strikes take?
Golfers in the UK have been struck and killed by lightning in August 1999, June 2003, June 2005, May 2014 and, now, in May 2017.
Related: The greatest golf quotes
In the past 30 years, around 60 people have been killed by lightning in the UK, and another 20 people have been resuscitated who would otherwise have died.
Four out of five UK lightning deaths are male.
Around ten times as many people are injured by lightning than killed (risk of being injured is 1 in 3 million).
Most people survive due to the 'flashover' effect of lightning passing over a person's clothing and body rather than entering into the body and causing a cardiopulmonary arrest which, rather than burns, is the only cause of immediate death amongst those struck.
Research from Professor Derek Elsom, Oxford Brookes University