R&A To Implement Ready Golf In Its Amateur Championships
Ready Golf will be used in all of the R&A's stroke play amateur championships to help speed up play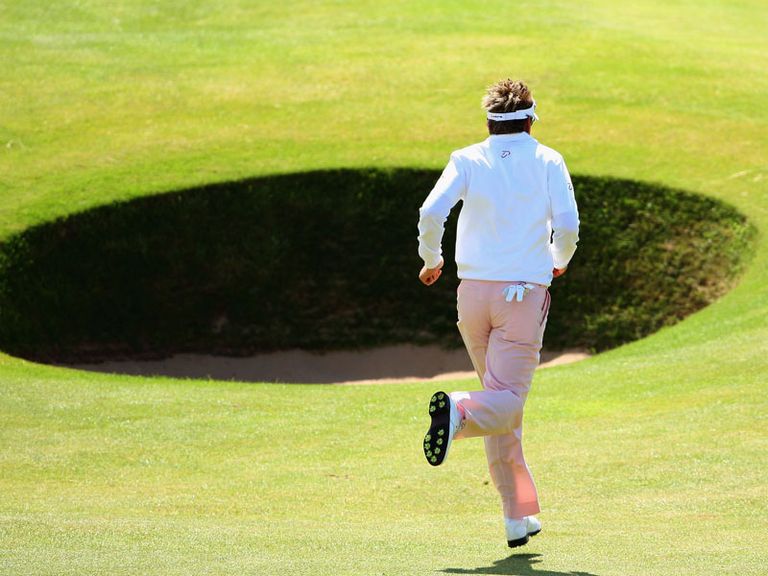 (Image credit: Getty Images)
Ready Golf will be used in all of the R&A's stroke play amateur championships to help speed up play
R&A To Implement Ready Golf In Its Amateur Championships
The R&A's 2017 amateur championships will feature Ready Golf for the first time.
Golf's governing body in all countries barring the USA and Mexico will introduce ready golf in a bid to speed up play.
Ready Golf is in the R&A's Pace of Play manual as a recommended solution for tackling slow play.
Related: Should we play more ready golf?
It allows golfers to play when they are ready as oppose to the traditional form where the player who is farthest away from the hole plays first.
This doesn't apply to match play where the player who is farthest from the hole must play first, only stroke play.
Related: How can we improve golf's pace of play?
Situations where ready golf comes into play are when a player tees off without the honour due to the first player being delayed and when playing your shot before helping a playing partner look for their ball.
Ready Golf will feature in all of the R&A's amateur stroke play events, including the Ladies' British Open Amateur Championship at Pyle & Kenfig and the Amateur Championship at Royal St George's and Prince's.
Related:Proposed changes to the Rules of Golf from 2019
Duncan Weir, Executive Director – Golf Development at The R&A said, "We support solutions that address the issue of slow play and Ready Golf is an effective means of reducing the time it takes to complete a round.
"Our research has shown that golfers would enjoy the sport more if it took less time to play and so we are introducing Ready Golf during the stroke play rounds at our amateur championships to help improve pace of play and the experience for the players and spectators."