'If Monahan Wants To Disband LIV, He Can' - Merger Negotiator Insists PGA Tour Retain Control
Jimmy Dunne, who brokered the PGA Tour deal with the PIF, insists Jay Monahan remains in control of professional golf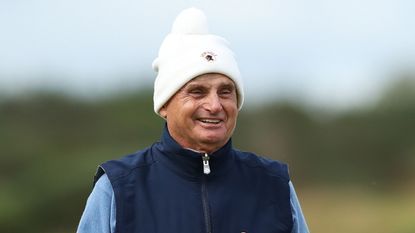 (Image credit: Getty Images)
Get the Golf Monthly Newsletter
Thank you for signing up to Golf Monthly. You will receive a verification email shortly.
There was a problem. Please refresh the page and try again.
Jimmy Dunne says that Jay Monahan will decide LIV Golf's future and also insisted the Saudi investors partnering with the PGA Tour had no links to 9/11 - as he revealed more details of the deal that rocked the sport.
The man behind brokering the PGA Tour deal with the Saudi Public Investment Fund (PIF) has been doing the media rounds to explain some of the finer points of the arrangement – including how Monahan will decided LIV Golf's future.
Dunne told Sports Illustrated "If Monahan wants to disband LIV, he can" while he also launched a staunch defence of dealing with Saudi Arabia despite their links to 9/11.
The independent director on the PGA Tour policy board was personally affected by the terror attacks on New York, but says the PIF he dealt with had no involvement, even adding: "If someone can find someone who unequivocally was involved with it, I'll kill them myself."
No way on God's green earth we'd give up control
A main topic of the agreement has been just who will control the game of golf going forward, with PIF governor Yasir Al-Rumayyan being chairman and Monahan CEO.
Dunne insists that the PIF are coming in as minority investors, and that there's no way Monahan would relinquish control of the PGA Tour
"Under the heading of insane, you can put that one," Dunne told the Golf Channel.
"To quote Yasir, Jay Monahan is the CEO of the Tour. Under the new agreement we're going to explore new opportunities, but the Tour will always maintain control – 100 percent.
"The PIF understand and have no problem, and they're OK with the manager running it, in making a minority investment.
"As much as I like the people I dealt with, the legacy of the game of golf is too important – we have no desire, no need - there's no way on God's green earth that we're going to give up control, I don't know how else to say that.
"I can assure you that that (giving up control) is not ever going to happen. They (PIF) have tremendous resources, if they're uncomfortable with that they could have walked away at any second.
"We're not going to turn over control to anybody, because it's not just about the financial thing it's about the game of golf."
Monahan to decide LIV's future
On the subject of LIV Golf and their players, Sports Illustrated's briefing from Dunne says that Monahan will decide the tour's future, with PGA Tour players set to have a say on the mechanism for allowing LIV players back – including any sanctions.
"If Monahan wants to disband LIV, he can. If LIV golfers want to play on the Tour, Monahan and the current PGA Tour leaders have to approve the terms," says Sports Illustrated.
"Monahan has banned them; it is presumed that penalties to return to the Tour will be significant."
Both Rory McIlroy and Justin Rose have said that some sort of action must be taken before allowing LIV golfers back.
Dunne backed that up on the Golf Channel, saying: "People that stayed with us, they need to feel good about it."
'I'll kill them myself'
On the contentious and emotive issue of 9/11, 65-year-old Dunne himself was involved, losing 66 employees from his company based at the World Trade Center – and he was only absent from the office due to playing golf.
He insists, though, that he is comfortable dealing with Saudi Arabia – voicing it in a way that will grab many a headline.
"Every day, the first thing I think about is (Sept 11)… several times during the day I think about it and the last thing I think about at night is that," Dunne added on the Golf Channel. "That has not changed since that day. And I'm not alone in that.
"I would guarantee that every one of those family members has that same condition. It is just a reality of how unbelievably sad and awful that day was."
"I'm quite certain – and I've had conversations with a lot of very knowledgeable people – that the people I'm dealing with had nothing to do with 9/11.
"If someone can find someone who unequivocally was involved with it, I'll kill them myself. We don't have to wait around.
"The reality is that we need to come together as people. We have too much divisiveness.
"At some point in time – whether it's our view of the Japanese or our view of the Germans – there is a point in time where you have to say, let's try to get to know one another.
"Let's try to understand, let's try to demonstrate by example."
Get the Golf Monthly Newsletter
Tips on how to play better, latest equipment reviews, interviews with the biggest names and more.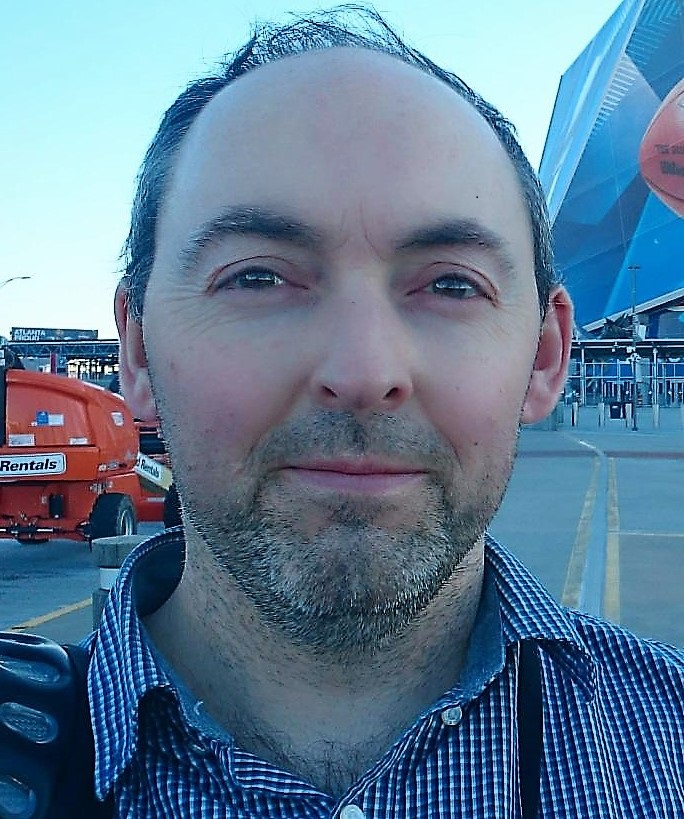 Paul Higham is a sports journalist with over 20 years of experience in covering most major sporting events for both Sky Sports and BBC Sport. He is currently freelance and covers the golf majors on the BBC Sport website. Highlights over the years include covering that epic Monday finish in the Ryder Cup at Celtic Manor and watching Rory McIlroy produce one of the most dominant Major wins at the 2011 US Open at Congressional. He also writes betting previews and still feels strangely proud of backing Danny Willett when he won the Masters in 2016 - Willett also praised his putting stroke during a media event before the Open at Hoylake. Favourite interviews he's conducted have been with McIlroy, Paul McGinley, Thomas Bjorn, Rickie Fowler and the enigma that is Victor Dubuisson. A big fan of watching any golf from any tour, sadly he spends more time writing about golf than playing these days with two young children, and as a big fair weather golfer claims playing in shorts is worth at least five shots. Being from Liverpool he loves the likes of Hoylake, Birkdale and the stretch of tracks along England's Golf Coast, but would say his favourite courses played are Kingsbarns and Portrush.