Golf Betting Blog: Dave Plane
Golf betting enthusiast Dave Plane uses market movements to make sense of the goings-on around the greens in this golf betting blog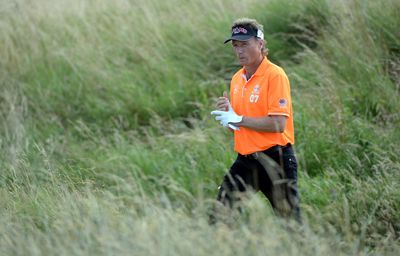 Golf Betting Blog
Life got in the way a bit this weekend.
A last minute trip to Ibiza meant monitoring the market movements and sporting shenanigans was secondary to sleepless scenes in Space.
All of a sudden, "clubs" went from being golfing paraphernalia to all-night utopia and the only shots in sight came in sickly-sweet small glasses of highly toxic liquid.
As you get older, you're supposed to calm down on all this aren't you?
The Senior Golfers seem to have the right idea.
They've got everything out of their system and are now enjoying competing in a specific arena, away from the fresh-faced, fearless upstarts.
They've done all the trance music anthems and techno raves.
The only thing "progressive" about their metaphorical "house" is arthritis - everything else is in order.
I had backed Bernhard Langer each-way for the Senior Open, and topped up on him to achieve a place finish after a decent first round, when he was still available at evens.
Langer had been heavily tipped by William Hill Podcast's Mike Grenham, who made a compelling case for the German.
I thought the price about Fred Couples was too short for a man who had been reportedly suffering from a bad back and who had given a lot of effort in recent regular Major tournaments, so I opposed him for a top 5er.
Both bets did well, although I was misinformed that Langer had gone on to take all the spoils at 11/1 so was rather miffed when I returned home from the Spanish island to find that was a load of Balaerics.
He had actually double-bogeyed the last and blew a two-shot lead before relinquishing the title in a two-day play-off with Mark Wiebe.
While I was distracted by music and partying, Hunter Mahan also seemed to have other things on his mind.
I had £25 on him to win the Canadian Open at 22 on Betfair, but he decided to make a swift exit as his baby decided to do the same.
Hunter had a three-shot lead at the time and whilst I got some money back from 18/1 Matt Kuchar placing - a Jeremy Chapman tip I followed - I got nothing from 14/1 Brandt Snedeker winning the whole thing - a Jeremy Chapman tip I eschewed.
Partying over profit this weekend then, and proof that gallivanting whilst gambling makes cash-collecting challenging.
Twitter @planey2k (opens in new tab)
Dave has blogged for the past few years at Palphabet.blogspot.com (opens in new tab) on the many ups and downs associated with betting on a mulititude of sports.
Dave is an enthusiastic sports writer who enjoys golf betting. He also love horse racing and owns several horses.