Golf Betting Blog: Dave Plane
Golf betting enthusiast Dave Plane uses market movements to make sense of the goings-on around the greens in this golf betting blog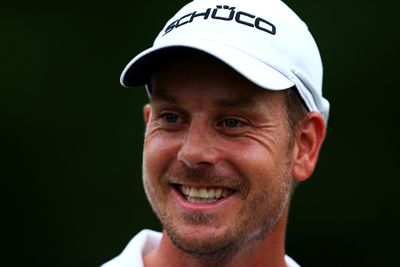 Golf Betting Blog: Dave Plane
Stenson won! StensWon, as he shall be known forthwith, rewarded loyal backers with a 35/1 Betfair booty bonus and delightfully demonstrated two things.
Firstly, that it's prudent to peruse the punting purveyors for prices, and secondly that persistence and consistency lead to confidence and prosperity.
Heroic Henrik was 28/1 with BetVictor before the off last week, 25/1 with all other bookmakers, but was being readily layed (or laid, if you're that way inclined) at 36 on the exchange.
Minus Betfair's commission (usually around 4-5% unless you roll high on a regular basis - mine is currently 4.8%), profit on the £20 win-only stake (before being offset against losses) was a devilish 666 pounds and forty pence.
The same money with Mr Chandler would have returned you £560, a shortfall of £106.40. So don't get sucked in by those ridiculous Dennis Pennis adverts.
Equally, don't always assume that you have to be with Betfair to "Cash Out", or that they are the only firm offering value.
Yes, their interface makes the ability for punters to hedge bets condescendingly easy (as shown below), and yes, they are often better priced than the market (as they were last week for StensWon), but you are not "settling for less" every time you opt to place your bets the old fashioned way.
In this week's Omega European Masters, for example, with no FedEx Cup stuff in America and focus fully on Europe, I like one of the market leaders: Brett Rumford.
Similarly to StensWon (and this also incorporates my second theme: form), the multiple European Tour winning Australian has been in scintillating nick this term, notching up two titles and two strong top ten finishes in the past two weeks.
Betfair have Rumford at 32 (31/1 in fractional odds).
He is currently 33/1 with bwin.com and Bet365.
Annoyingly bwin.com don't do each-way terms.
This is particularly unfortunate for me since Bet365 restricted my account to Granny-bets after I took them to the cleaners in a three month winning window of wonder earlier this year, but I digress.
Knock off your commission on a £20 stake with Betfair and you pocket £590.24 with them versus £660 with Bet365 (although don't expect to be able to get a score on with the Stoke-based bookie the following week if Rumford revels!).
I also fancy Frederik Andersson Hed this weekend (runner-up at the stunning Crans-sur-Sierre last year, sixth in 2011 - again; form, consistency).
I don't need to demonstrate the mathematics for you to work out that you're better off with Betfair at 95 than you are with the bookies at 80/1.
If the prices are the same on the exchange as they are with your bookie, it goes without saying you should take your business to the latter, who won't take any commission if you win (but will take all your losses if you lose, unlike Betfair, who only take their commission fee).
Clear? Great!
Twitter @planey2k (opens in new tab)
Dave has blogged for the past few years at Palphabet.blogspot.com (opens in new tab) on the many ups and downs associated with betting on a mulititude of sports.
Dave is an enthusiastic sports writer who enjoys golf betting. He also love horse racing and owns several horses.