Seaford Head Course Review
Clifftop golf can be among the most bracing and enjoyable formats of the game, and the south coast's Seaford Head is a fine example…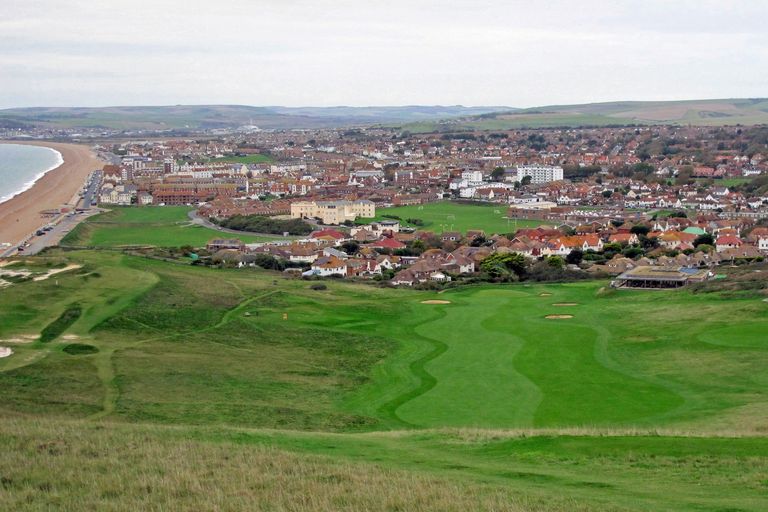 Clifftop golf can be among the most bracing and enjoyable formats of the game, and the south coast's Seaford Head is a fine example…
Seaford Head Course Review
In the winter months, parkland and heathland golf courses sometimes don't look at their prettiest without their make-up, and this is when coastal golf can come into its own. Clifftop golf makes for an entertaining change, often with the bonus of far-reaching views. Seaford Head is one such course, mixing a delightful setting with some links-like playing characteristics.
Not long, the course is one of several beautiful examples along the Sussex Downs and runs along the side of a hill above the East Sussex town, working its way gently to the top and towards the Cuckmere Valley with the Seven Sisters beyond. It opens with three par 4s that set the scene perfectly; the 1st along the side of the hill, the next two down and up again to the 4th, the first of four short holes.
Next is a short par 5, back down to the lowest point on the course where there is a strong two-shotter at the 6th. This is followed by an attractive par 4 that begins your climb back up, and then on towards the top.
The 8th hole raises birdie hopes, where you must judge the distance of the approach to be on the shelf green…
… and the front nine closes with another short but slightly uphill par 4 which is actually SI4.
The second half opens with a pretty little hole, no distance at all and the easiest on the card where the ball should feed in from the right.
The 11th is the toughest hole on the course, and this is followed by a very elevated short hole and then a short par 5 that takes you to the furthest point of the course and a chance to see the Seven Sisters.
The next few holes run out to and then along the cliff edge, and the course finishes with a dramatic but very welcoming par 5 played from a balcony tee back down towards the clubhouse.
I thoroughly enjoyed my round at Seaford Head - one of 80 courses I was lucky enough to play in 2015 - and would happily return. With its lovely views, sporty layout and very wallet-friendly green fee, it's an excellent place for a game.
For anyone who enjoys scenery and setting as much as I do, I would recommend a visit.
Rob Smith has been playing golf for over 40 years and been a contributing editor for Golf Monthly since 2012 specialising in course reviews and travel. He has now played well over 1,100 courses in almost 50 countries. Since travel restarted in May 2021, he has played around 80 different courses, more than 40 for the first time. This includes 21 in 13 days on a trip to East Lothian in October. One of his main roles is helping to prepare the Top 100 and Next 100 Courses of the UK&I, of which he has played all but 10. Rob is a member of Tandridge Golf Club in Surrey where his handicap hovers around 16. You can contact him at r.smith896@btinternet.com