Where is Baltusrol Golf Club?
Well it's not in Baltusrol as no such place exists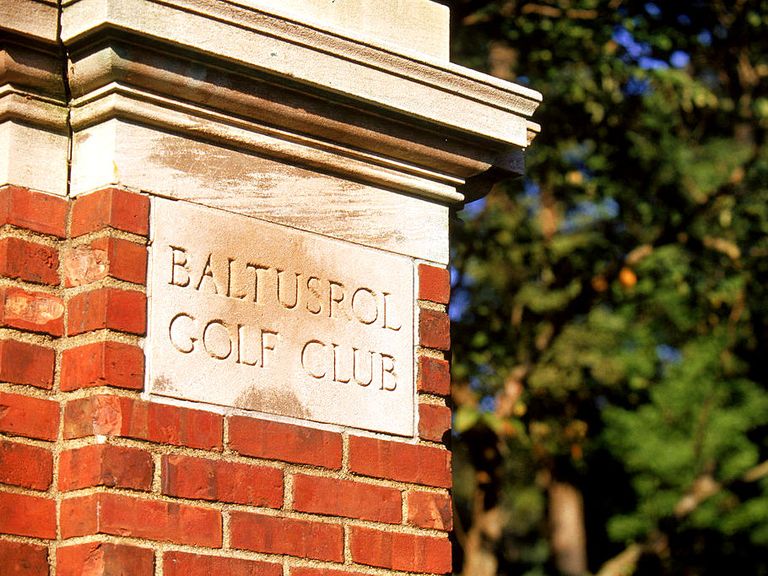 (Image credit: Getty Images)
Well it isn't in Baltusrol as no such place exists. Baltusrol Golf Club is set in Springfield Township, New Jersey
Where is Baltusrol Golf Club? Well it is in the state of New Jersey about 20 miles west of New York City.
But it isn't in Baltusrol as no such place exists. Baltusrol Golf Club is set in Springfield.
America has a lot of Springfields, a fact which influenced the choice of the name of Springfield for the fictional city where The Simpsons cartoon series is set. Simpsons creator Matt Groening explained: "Springfield is one of the most common names for a city in the US. In anticipation of the success of the show, I thought, 'This will be cool - everyone will think it's their Springfield.' And they do!"
Balustrol gets its name from the farmer who used to farm the land. He was a Scottish immigrant named Baltus Roll. Roll, aged 61, was murdered in 1831 by thieves who believed he had a large amount of cash stashed away at his farmhouse.
There were two suspects for the murder. One of them killed himself by an overdose, and the other, Peter B Davis, was apprehended.
Davis was acquitted of the murder after the judge ruled that much of the evidence was inadmissible as it was circumstantial. This verdict outraged the local community, and effigies of the suspects were burned. But Davis was sentenced to 24 years imprisonment for forgery and died in jail.
The farmland was purchased in the 1890s by Louis Keller, a German-American of wide social acquaintance and publisher of the New York Social Register.
After the racquet club of which he was a member declined his suggestion that it build a golf club, he decided to build one of his own on his own land.
In 1895 Keller opened a nine-hole course and invited his friends to join, and in 1898 the layout was expanded to 18 holes.
Keller leased the land and clubhouse to the club at low rent. This meant the club could charge relatively modest subscription fees and so the membership grew. By 1905 membership numbers had reached 705 making it one of the largest golf clubs in America.
Baltusrol Golf Club was given its name by Louise McAllister, the daughter of one of the leaders of New York society. McAllister joined the first and last names of farmer Baltus Roll, from which she dropped the final l.
The nearest airport to Baltusrol Golf Club is Newark Liberty International Airport, which is about eight miles away. John F Kennedy International Airport is about 30 miles away.
Contributing Writer Golf courses and travel are Roderick's particular interests and he worked as contributing editor for the first few years of the Golf Monthly Travel Supplement. He writes travel articles and general features for the magazine, travel supplement and website. He is a member of Trevose Golf & Country Club and has played golf in around 20 countries. Cricket is his other main sporting love. He is the author of five books, four of which are still in print: The Novel Life of PG Wodehouse; The Don: Beyond Boundaries; Wally Hammond: Gentleman & Player and England's Greatest All Rounder.