How can club membership be made appealing?
We think there are a number of changes that could be put to good effect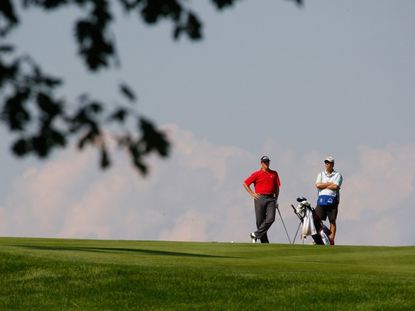 With clubs across the United Kingdom struggling to attract and retain members, Fergus Bisset wonders what they can do to make their offering more appealing and better value for money.
When something costs towards, and beyond, £1,000 and only lasts for one year it must either be essential or highly desirable. For the vast majority, a golf club membership should fall into the latter category. To encourage people to part with a sizeable chunk of their annual salary, golf clubs must offer a package that gives current and prospective members enough reasons to part with their hardearned cash.
Too many clubs still rely on the outdated idea that it's a privilege to be a member of their golf club. There aren't enough people who would still agree with that stance to make it a viable strategy for keeping and gaining members.
For golfers who play infrequently, the need to be a member of a club isn't as strong as it once was. The option of paying irregular green fees and visiting a selection of different clubs might seem more appealing than stumping up a large wedge of cash to be beholden to just one. What then can golf clubs do to maximise the value of subscription fees and to make membership appealing to as many people as possible?
Competition is something a golf club can offer that is attractive to most keen golfers and, in some instances, this attribute isn't capitalised upon to the extent it might be. Members enjoy the chance to play against handicap, to pit themselves against others, to play with different people and integrate themselves into the club. It should be pretty straightforward to provide sufficient competitions for them to do this.
Watch our video on handicap changes
Obviously there ought to be competitions every weekend, and there could also be one or two midweek. Then there will be various knockout events running through the year.
But how about adding a few extra competitive events to get involved in and monitor through the season? Perhaps a 'net eclectic', that could be tracked online? Or maybe a trophy for the aggregate five best Medal scores posted through the year? There could be prizes in each category for the player who achieves the greatest percentage handicap decrease through the season or returns the lowest net score of the year.
Basically clubs should ensure there are many different things to play in (and for) so members always have something to keep them interested. Even if they're not in line to win the Club Championship, they might have a chance to better one of their rounds counting to the aggregate, or they might have made it through three rounds in the pairs knockout.
And all these events should be taking place over the best possible playing surfaces. Club committees should prioritise expenditure and dedicate time to ensure course maintenance is carried out to the highest standard. If members are disappointed by the quality of their course they might start looking elsewhere. However, they would surely be less inclined to dine out if the finest cuisine was available at home?
Time is precious and balancing work and family can be a challenge. For a working mother or father to justify the expense of a golf club membership, there has to be an aspect of what they're paying for that is beneficial to family life. The club must be somewhere a current or prospective member's wife or husband and children enjoy visiting.
Kids shouldn't be looked upon with scorn and suspicion at the golf club. They should be appreciated and encouraged; they might just be future members after all. The club might offer Sunday lunches, barbeques or kids' putting competitions. There could be social evenings with singers or entertainers, quizzes, race nights, karaoke, snooker tournaments, dances… When a big event like The Open is on, members should be encouraged to come to the club to watch the action unfold. How much more fun to watch Rory hole the winning putt surrounded by 100 cheering people in the clubhouse bar?
It should be noted that, with all these suggestions, if the events are marketed and run successfully, they should be revenue generating for the club as well, so the members benefit on two fronts. Members shouldn't be taken for granted. At most clubs, visitor, outing and society income comprises an essential part of the annual takings. Of course, visiting parties should be welcomed, but they shouldn't be accommodated too often if it's at the expense of the members.
If you've paid a large sum of money to join a club, you like to feel you will, within reason, be able to play when you want. If you're constantly being prevented from getting out on your course because of corporate days and shotgun starts, you may feel you're being a little short-changed. A balance must be found.
When someone pays an annual subscription for something, it's fair to think they will continue to enjoy what they have shelled out for over the full 12 months. OK, the weather in the UK dictates that, for a good portion of the year, golf isn't such an appealing activity. But that doesn't mean the golf club should shut up shop. Too often clubs see the first frost as an opportunity to batten down the hatches and wait patiently for the spring meeting. This attitude doesn't provide members with value for money.
The club should change tack through the winter, but it should still be a lively and appealing place for members to use. The golf can keep going with winter leagues, winter foursomes, five-club competitions and the like. The pro could give group lessons through the colder months and the clubhouse can still be a hub where members and their families can get together for a drink or something to eat.
There is clearly a raft of opportunities for clubs to offer current and prospective members the greatest possible value for money from their annual subscription. First and foremost the golf club must be a welcoming and appealing place for the member and his or her family to enjoy all year round.
There should be so many on and off-course activities taking place throughout the 12 months of the year that the member is spoilt for choice from both a competitive and social perspective.
Will Medlock graduated from UEA with a degree in Film and Television before completing a Masters in Sports Journalism at St Mary's in London. Will has had work published by The Independent and the Rugby Paper.