8 Ways To Improve The Masters
We look at a number of ways that the men's opening Major could be improved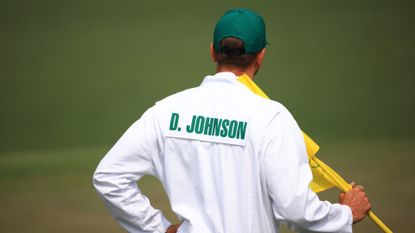 (Image credit: Getty Images)
How do you improve on perfection? The Masters is pretty perfect in appearance, the manicured fairways, the white quartz sand, those greens. The coverage is unrecognisable from years gone by, the Masters website is now a thing of beauty and, while everyone would love an all-singing, all-dancing free-to-air option with wall-to-wall coverage, we've never had it so good.
But it's not perfect, some would say far from it, and there are several ways that our annual pilgrimage down Magnolia Lane could be improved.
Stop the language restrictions
At some point in most of our lifetimes we'll stop calling the lucky few who get through the gates of Augusta National 'patrons'. The Masters has moved forward in many ways eg the Augusta National Women's Amateur and the Drive, Chip & Putt. The latter might seem a little corny but it would have been an unthinkable proposal 15 years ago and it is a step in the right direction.
The 'patrons' schtick though is so outdated and does nothing for anyone. Commentators stuttering over their words to describe some paying punters is just a waste of time for everyone.
Those boiler suits
Again this is something that dates back to a time when Augusta had a lot of now very outdated traditions. The earliest caddies at Augusta were poor black men brought in from the local community and the boiler-suit uniforms and green caps were handed out to make them look smarter. It's said that the bin men of Augusta National have yellow overalls and green caps.
The boiler suits were always said to be heavy and exhausting, no doubt that's changed these days, but a caddy should be able to wear what he/she likes to carry out such a key role and often in high temperatures. Some have sponsorship deals that they should be able to show off, pretty much all will want to wear shorts. It's 2022, time to move on.
The exemptions
There are 19 exemption categories with five of them for amateurs. The top 50 in the world are guaranteed a spot. This needs to be tweaked. While it's a great number to keep things simple in our heads why not extend it to 60 or, better still, 75? And have more of a nod towards the leading tours around the world – there's currently nothing to ensure, say, the top 10 on the previous year's Race to Dubai a spot at The Masters. The field generally sits around the 100-player mark, it would be easy to nudge that up without getting into the realms of the 156 players that other championships have.
The past champions
All Masters winners get a lifetime exemption. Which is not to say that all Masters winners will be playing. This year 16 Green Jacketeers won't be teeing it up and you would strongly imagine that the club will have a quiet word if players are shooting up in the 90s. But maybe we should have an age limit where we all know when enough is enough with the proviso that, if you're still making cuts, then you can play on. Given most will have won the tournament in their 30s to get another 30 years teeing it up is probably enough of a good thing and there is always the Par 3 and the Tuesday dinner to enjoy.
The course changes
Why is so much cloaked in secrecy? Apparently two greens are re-done every year. Why do these things leak out through a player each year? It's not like the club won't have got the job done in the most perfect of fashions. If you've truly lengthened a few holes just tell us? Some commentators and analysts look slightly terrified all week, this is supposed to be a true celebration of the game and the proper curtain-raiser to the year's golf and it's still so jilted.
The Sunday pins
Please, please find a better pin at 16. Find a spot where you still have to hit a great shot to get close but there aren't a collection of balls tumbling down towards the hole from all angles. And maybe the 7th too so players who go long and left don't leave themselves a two-footer or even hole it.
The club does seem to be mixing up the tees more these days, maybe they always did and we never realised, but a few more options would be great.
Drone footage
We hear so much about the undulations, probably on an hourly basis, but we rarely see it for ourselves. If ever there was a course on the planet that would benefit for as much footage, from every conceivable angle, it's Augusta.
The Butler Cabin
This, I would suggest, is a thing of beauty. It's so awkward and contrived, and it could certainly do with a makeover, but it's pretty much what makes The Masters what it is. Jim Nantz gently ushering the players though some post-round chatter is like nothing else in sport.
Mark has worked in golf for over 20 years having started off his journalistic life at the Press Association and BBC Sport before moving to Sky Sports where he became their golf editor on skysports.com. He then worked at National Club Golfer and Lady Golfer where he was the deputy editor and he has interviewed many of the leading names in the game, both male and female, ghosted columns for the likes of Robert Rock, Charley Hull and Dame Laura Davies, as well as playing the vast majority of our Top 100 GB&I courses. He loves links golf with a particular love of Royal Dornoch and Kingsbarns. He is now a freelance, also working for the PGA and Robert Rock. Loves tour golf, both men and women and he remains the long-standing owner of an horrific short game. He plays at Moortown with a handicap of 6.