Thousand Dollar No Bogey
Butch Harmon took a break from his TV commitments at The Open to explain to Golf Monthly how "Thousand Dollar No Bogey" works. It's one of the toughest bets on tour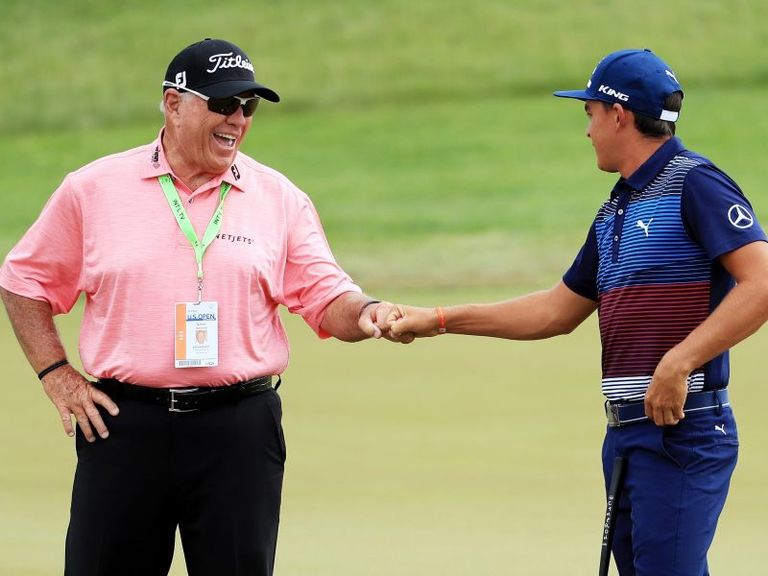 (Image credit: Getty Images)
Butch Harmon took a break from his TV commitments at The Open to explain to Golf Monthly how Thousand Dollar No Bogey works. It's one of the toughest bets on tour
Butch Harmon, the renowned tour coach and TV commentator, explained to us a bet that tour golfers sometimes make in practice rounds at The Open, called Thousand Dollar No Bogey.
"Thousand dollar no-bogey means that if you can play 18 holes without a bogey you'll collect $1,000 off each of the other players in your group," says Harmon, although he stopped short of mentioning names or outcomes.
"Very seldom do these guys get past the sixth or seventh hole before they have made a bogey. That is how hard it is.
"Here at The Open are the best players in the world and they find it tough to get around here without carding a bogey, so what chance have the rest of us got?"
In The Open field this week are four American golfers who currently work with Harmon: world number one Dustin Johnson, Rickie Fowler, Jimmy Walker and Gary Woodland. Harmon has also worked in the past with Tiger Woods, Greg Norman, Phil Mickelson, Adam Scott and more. He is golf's unrivalled kingmaker.
"When you play in this championship, it does not matter which links course you are playing, the challenge gets to you mentally more than it does physically," adds Harmon, speaking at the hospitality unit of Mercedes-Benz, the official car of The Open. "It is hard out there. The wind is hard to judge. A player might take a two iron to lay-up short of a bunker but if it gets the wrong bounce it can shoot forward and straight in it goes. That is part of the mental challenge of The Open.
"At the end of the day the players are not just physically drained, they are mentally drained, because you have got to stay on top of everything on every single shot, even if it is just a one-foot putt with wind blowing across. On links greens like these you have to factor the wind speed and direction into every putt you hit. Mentally, it wears you out.
"Birkdale is my favourite of the Open courses in England but it is very hard. On the other hand, the rain has made the greens a little more receptive. This is a great golf course but if you are not playing well it will beat the heck out of you.
"For club golfers coming to play at Birkdale, come here to play for fun because if your game is not 100 percent, courses like this are going to beat you every time. Sometimes it is better not to worry about a score, just enjoy it."