Mizuno JPX900 Hybrid
Would the hybrid be as impressive as the driver in the range?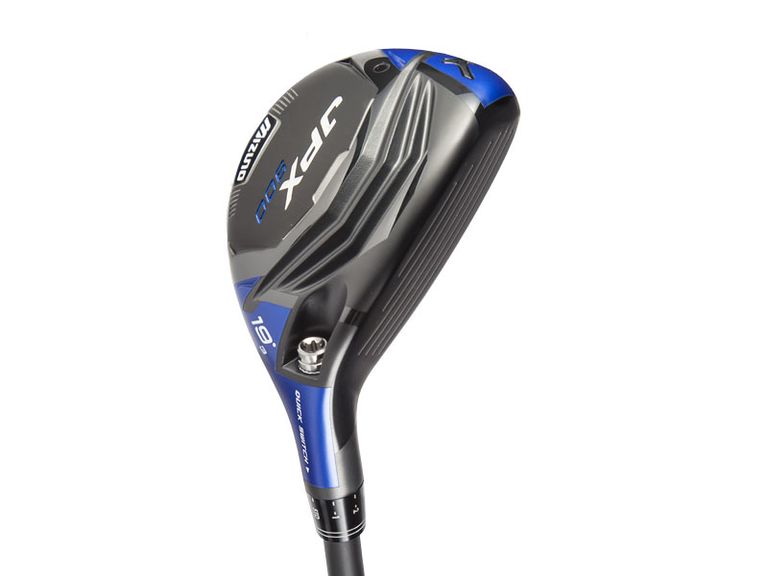 This is an excellent all-round performer that has the premium look from every angle to match the price point. It feels powerful from the middle, has the forgiveness to help you get away with a bad swing and the versatility to combat a variety of lies
Reasons to buy
+

Good balance between distance and stopping power as well high levels of forgiveness and versatility
Reasons to avoid
-

The loud, metallic sound may not be to everyone's taste
By Joel Tadman
Mizuno JPX900 Hybrid Review - We took the Mizuno JPX900 hybrid to West Hill Golf Club to assess its performance using our Foresight Sports GC2 launch monitor
Mizuno JPX900 Hybrid Review
Aimed at This hybrid had a broad appeal thanks to its all-round performance, loft adjustability and confidence-inspiring looks.
Key technology The JPX900 is Mizuno's first adjustable hybrid and has been built like a wood to play like an iron. It has a speed-boosting Shockwave Sole that also places extra mass low in the club for added playability from the turf, and the Quick Switch system that allows loft adjustments to a range of 4 degrees.
It is also set up a little shorter and flatter than previous hybrids to work for players who normally hook their hybrids. The adjustable heads come in lofts 16°, 19°, 22° and 25° to cater for all potential gapping scenarios.
How we tested We hit the standard stiff shafted hybrid on our GC2 launch monitor to assess performance and also tested it from different lies to assess its versatility.
Looks The warm blue crown contrasting with the black face and white, full-length scorelines makes is easy to align the face. Much of the sole sits flush to the turf and its mid-size profile will appeal to most abilities.
Performance It feels incredibly solid off the face with a pleasing sound to match. We liked how this hybrid doesn't turn over as much from right-to-left as we expected but there are upright lie angle settings if you want to add draw bias.
This is a really impressive hybrid offering from Mizuno. It's offers the distance and forgiveness of a hybrid, with hints of long-iron-like workability. We found it sent the ball out there consistently long and straight with a soft draw, averaging a healthy 222-yard carry using 19˚ from the deck. With a spin of 3200 rpm, golfers will experience a welcome combination of distance from the tee and stopping power into greens and it cut through the rough from bad lies pretty well too.