BRD X1 Grip Review
Mike Bailey tries the new BRD X1 grips to see what impact the unique design had on the feel and performance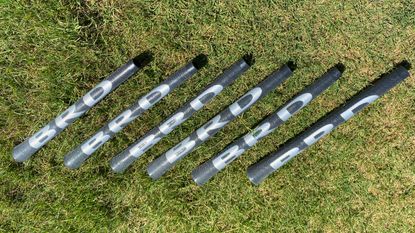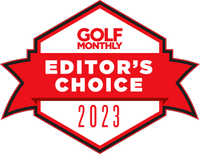 (Image credit: Mike Bailey)
The BRD X1 grips probably aren't for everyone, but they represent something different in the market with a new look and a tacky, soft feel.
Reasons to buy
+

Soft, tacky feel

+

Unique look

+

Produces a really secure hold
BRD X1 Grip Review
Golf grips are very much a personal choice. Some players like cord, some like firm, while others prefer a softer feel. I've personally come to love the Tour Wraps from Golf Pride. They're pretty durable, and as long as you keep them clean, they have a tacky feel, whether I'm wearing a glove or not.
Recently, however, I got to try the new X1 grips from BRD Grips, and I can honestly report that they are unlike any other grip I've ever tried. The X1s come to us from a start-up company based in Florence, Italy. Led by the family business' young founder, Alessandro Guazzini, the grips were painstakingly developed, with dozens of versions before the final product was unveiled recently. They call it "Pure Feel Technology," which was arrived upon after years of research.
It's actually the second grip that BRD Grips (originally named Birdie Golf) has brought to market. Its first grip, the B1, is a cord grip that I haven't tried, but it doesn't look to have nearly the technological innovation of the X1. This new grip features a unique two-layer contruction, with the transparent outer layer bonded to an inner polymer core. The top layer external diameter is 27 mm (1.06 inches), while the bottom layer external diameter is 17.5 mm (.069 inches).
The construction is designed to provide soft feel, shock absorption, torsion resistance and tackiness. It was actually that last trait that I first noticed (other than the large B-R-D imprinted under the transparent layer on the top of the grip) when I put them on a few of my clubs. Especially when using a glove, the grip just seemed to bond with my hand, providing a very secure feeling throughout the swing and at impact, which is something all the best golf grips offer.
In terms of whether the grip is soft or firm, it definitely seemed somewhere in between. Compared to the Golf Pride CPX grip, for example, the BRD X1 felt much firmer to me. But it definitely seems softer than Golf Pride's Tour Velvet.
The X1-Grip is clearly designed to attract a different demographic of golfers, perhaps younger players who like this bold look and unique feel. It's also among the most expensive grips on the market, at $15.99 each. The price, for many, would bring up the question of durability. I've had issues making it though one season with other soft grips. But, of course, I haven't been able to test these grips for durability by using them just for a couple of rounds and a practice session. With that being said, though, Guazzini recommended that if you play often, you should change the X1-Grips once a year.
For now, the X1 is only offered in standard size, but the company does plan to make other sizes soon as well as a putter grip. The X1 standard is slightly larger than most other grip companies' standard size, so it does almost have a mid-size feel to it.
These grips are best when installed using an air compressor. With that method, you can put them on in a matter of seconds. Not all shops offer that kind of installation, of course. I had my samples installed at PGA Tour Superstore, which used grip tape and solvent. But the air compressor method is a really cool option.
BRD also doesn't recommend building this grip up with multiple layers of tape. Apparently, because of the two-layer construction, they don't do well when stretched out by extra tape. And like all grips, cleaning with soap and water is recommended to prolong its life and promote its tacky feel.
Mike has worked in the golf industry for nearly 30 years with full-time staff positions at publications and websites that include PGA Magazine, the Golfweek Group, and GolfChannel.com. He is currently writing for several different sites and magazines and serves as a contributing equipment writer for Golf Monthly, focusing on irons, shoes and the occasional training aid or piece of technical equipment.
Mike has experienced a number of highlights in his career, including covering several Ryder Cups and PGA Championships, writing instruction pieces and documenting the best places for golf travel for more than a decade.
Mike carries a 7.6 handicap index and has two hole-in-ones, the most recent coming in February 2022. A resident of Texas for more than 40 years, Mike plays out of Memorial Park Golf Course (home of the Houston Open on the PGA Tour).