New Scotty Cameron Futura X7 & X7M putters
The new models will improve alignment, stability and feel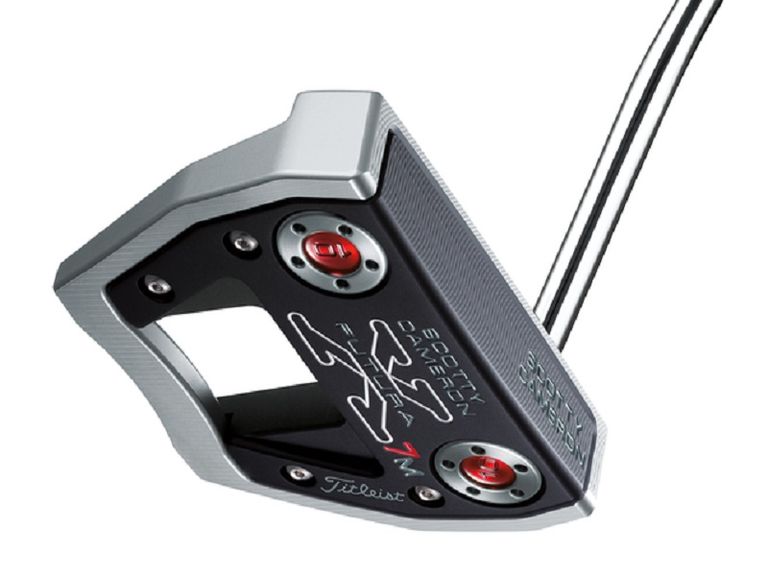 The putters will help to improve alignment, feel and stability.
New Scotty Cameron Futura X7 and X7M putters
Titleist have introduced the new Scotty Cameron Futura X7 and X7M putters that make use of innovative face-sole core technology.
The latest putters in the tour-proven Futura X line combine the technology with advanced perimeter weighting in order to increase stability and forgiveness.
While the Futura X7 is a modern wingback mallet - around 10% larger than the Futura X5 - with horizontal and vertical sight lines, the X7M has a unique pop-through-bar-back mallet design.
Cameron said: "The motivation behind Futura X always has been to help golfers make a more stable, more balanced, more consistent, more confident stroke.
"We've enhanced those benefits with X7 and X7M through larger, multi-material constructions that make alignment simple.
"For the golfer, that translates into higher MOI (Moment of Inertia) for stability, a bigger sweet spot for forgiveness, easier alignment for a more confident setup, and a better, softer feel."
WATCH: Golf Monthly's Scotty Cameron Futura X7M Review
The Futura X7 model's lightweight aluminum face-sole core is surrounded by a stainless steel frame. The multi-material design improves MOI for forgiveness and stability.
"The key feature is the two materials," said Cameron.
"Basically there are two constructions involved here. The feel and sound of the lightweight midsection are married together with the heavier surrounding heel, toe and back to be more forgiving, for better performance."
The X7M's head design is combined with Dual Balance technology, giving golfers who struggle with a conventional stroke more stability.
It has a 50g heavier head and a 50g counterweight in the butt of the shaft, helping players to make a better stroke.
The Futura X7 putters and X7M putters will have an RRP of £279 and will be available from 23rd October. The X7M Dual Balance model will cost £320.
Futura X7 / Futura X7M specifications
Loft: 3.5º Lie: 70º RH Lengths: 33", 34", 35" LH Lengths: 34" (only for X7M) Head Material: 303 Stainless Steel with Aircraft Aluminium Sole
Head Finish: Silver Mist Toe Flow: Face Balanced Neck: Single Bend Offset: Full shaft Grip: Matador Red Midsize Futura X7M Dual Balance
Loft: 3.5º Lie: 70º RH Lengths: 37" LH Lengths: 37" (Custom only) Head Material: 303 Stainless Steel with Aircraft Aluminium Sole
Head Finish: Silver Mist Toe Flow: Face Balanced Neck: Single Bend Offset: Full shaft Grip: 15" Cameron Dual Balance