Golf Blog: Rory under the microscope
Nicholas Gamble takes a look at the closing of the Open in this golf blog, with a highlight on Ian Poulter's performance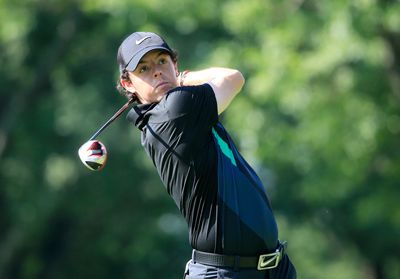 Get the Golf Monthly Newsletter
Thank you for signing up to Golf Monthly. You will receive a verification email shortly.
There was a problem. Please refresh the page and try again.
Golf Blog: Rory under the microscope
Scrutiny and superstardom go hand in hand. It is the same in all walks of life, golf included. In fact in golf maybe more so now that it's previously squeaky clean hero turned out to be pretty dirty.
But, I wish it wasn't the case, at least not to such a wide extent.
Golf's new Golden Boy Rory McIlroy is certainly feeling the sharp end of being under this enhanced spot light at the moment and I wish everyone would just leave him alone.
At the tender age of 24 it seemed as though Rory had it all figured out, winning tournaments all over the globe and two majors already in the bag.
However, lately his form has taken a dramatic drop and he is beginning to look lost.
The most recent episode in his poor run came at this year's Open Championship where he missed the cut with a pretty woeful 154 total.
It was a display preceded by criticism from one of the games legends in Nick Faldo, who criticised McIlroy for taking his eye off the (golf) ball.
And, more recently, another of the game's greats, Gary Player, has commented that Rory needs to focus more on his game and less on his love life.
Whilst I am sure both were only trying to help, I think it's important to cut the young northern Irishman some slack.
He is an incredibly talented athlete in a day an age where that translates to big money and the opening of doors for lots of other opportunities and who's to say that at 24 Rory shouldn't be taking full advantage of it all.
If someone offered you $230 million to play their clubs you would say no?
On that note I was pleased to hear Rory hit back at Sir Nick in his press conference before the Open, making it clear that he is working hard and that Faldo should mind his own business, but phrased in a mature manner well beyond his years.
It was a rebuttal that demonstrated Rory can handle the pressure and I think it won't be long before he shuts his critics up once more. But until then, let's let the man enjoy his life.
Get the Golf Monthly Newsletter
Tips on how to play better, latest equipment reviews, interviews with the biggest names and more.
Nick was a freelance writer for Golf Monthly from 2012 to 2014.