Wildernesse Golf Club Course Review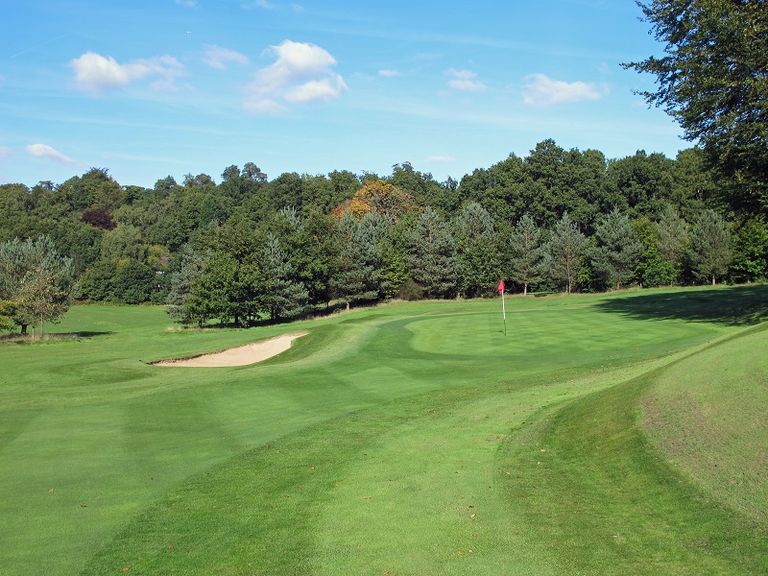 Running through majestic specimen trees that define every hole, Wildernesse is a strong test of golf from start to finish
Wildernesse Golf Club Course Review
One of the real joys of the par-72 parkland gem at Wildernesse Golf Club is that virtually every hole is a standalone challenge, separated from its neighbours by towering, dense botanical specimens. Seldom do you get the opportunity to stray onto the wrong fairway, and if you do, there is little hope of a safe return.
The course opens with a relatively straightforward par 4 before the lovely, sweeping second which curves gently round to the right past an eye- (and ball-) catching pond. Opinion is split regarding the hedges that guard the water, but for what it is worth, I think they are attractive and make for a fine feature.
The next two holes are well bunkered, tough par 4s before you arrive at the first, beautifully-sited short hole. Just 157 yards, it is no pushover as evidenced by its stroke index of nine.
The sixth is a short par 5 which plays to its designation as it's gently uphill all the way, and this is followed by a pair of short par 4s where straight drives will raise hopes of making a birdie.
The front nine finishes with the longest two-shotter on the course, a strong hole which calls for an even stronger drive that avoids the OOB lining the left-hand side.
Having not played Wildernesse for many years, I wondered whether the four holes across the road would still feel a little out on a limb. This 3-5-5-3 loop has grown up well in the intervening time, and each hole is a good test on its own with the par 3s being the pick of the bunch.
It's then back over to the vast acreage of Chance Wood for the closing five holes, all of them very enjoyable but with the need to keep your concentration going as each can catch you out!
The final short hole, the fifteenth, is another real tester with bunkers waiting on the right and a slope on the left that make finding the partially-hidden green vital.
Very strong par 4s await at sixteen and seventeen, with the latter being arguably the tougher. Although it is shorter, it curves round to the left and everything seems to direct the ball out to the right. The sweeping, dogleg par 5 that leads you back to the elegant clubhouse makes for a perfect finish. Not long, it tempts you with thoughts of a birdie finish before your second clatters into one of the majestic trees on the left.
A regular host of Open qualifying, this lush, green and pretty course on the outskirts of Sevenoaks is highly regarded and recognised as one of the very best in the area.
Rob Smith has been playing golf for over 40 years and been a contributing editor for Golf Monthly since 2012 specialising in course reviews and travel. He has now played well over 1,100 courses in almost 50 countries. Since travel restarted in May 2021, he has played around 80 different courses, more than 40 for the first time. This includes 21 in 13 days on a trip to East Lothian in October. One of his main roles is helping to prepare the Top 100 and Next 100 Courses of the UK&I, of which he has played all but 10. Rob is a member of Tandridge Golf Club in Surrey where his handicap hovers around 16. You can contact him at r.smith896@btinternet.com