How To Putt On Winter Greens
Ping ambassador Barney Puttick shares some top tips that will help you putt better this winter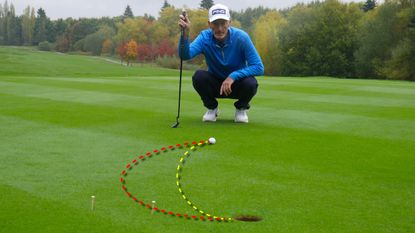 (Image credit: Neil Tappin)
Putting on winter greens is never easy. Uncertainty as to how much a putt will break on wet grass and the difference in speed can often lead to tentative strokes. So, in the video and article below, Golf Monthly Top 50 Coach Barney Puttick offers some excellent advice that will help you overcome these challenges.
It's vital to factor in surface moisture and imperfections when putting this winter if you want to play your best. These are things a lot of amateurs neglect as they chase gains in other areas of the game. Here are some simple adjustments you can make when playing golf in cold weather to roll the ball better than ever.
Adjust your eyeline on slow greens
Using a putting mirror, which is one of the best golf training aids on the market, I like to regularly check I'm setting up with my eyes over the ball. However, in winter, that sometimes leaves me coming up short when the greens are slow.
One of the common mistakes among amateurs is that they try to force the ball to the hole without altering their set-up. That can lead to all manner of inconsistencies, whether in direction, strike, or in how to judge putting distance.
Instead, move your eyeline inside the ball a little (pictured above), as that will give your arms more room to move and generate the necessary force without sacrificing control.
Ball position
Another thing that will help if you're struggling on slow winter greens is to move your ball position. Normally, I have mine between the centre of my stance and my left heel, but for this, I'm going to nudge it a little further forward. Using an alignment stick is a great way to work on this and monitor it as it will ensure you're setting up consistently each time.
What this does is encourage you to hit your putts with more topspin, which will promote a better roll and allow you to minimise the detrimental effects of winter greens.
Break
The final aspect of putting on winter greens to consider is the change in break. With more grass, more surface moisture and less pace, putts won't break as much, so it's vital to account for this if you want to avoid the frustration of hitting good putts that rarely find the cup.
Head to the practice putting green and try this simple tee peg drill explained in the video above. It will help you get a general idea of the impact this will have at the course you frequent most, and enjoy your best winter of putting.
Get the Golf Monthly Newsletter
Tips on how to play better, latest equipment reviews, interviews with the biggest names and more.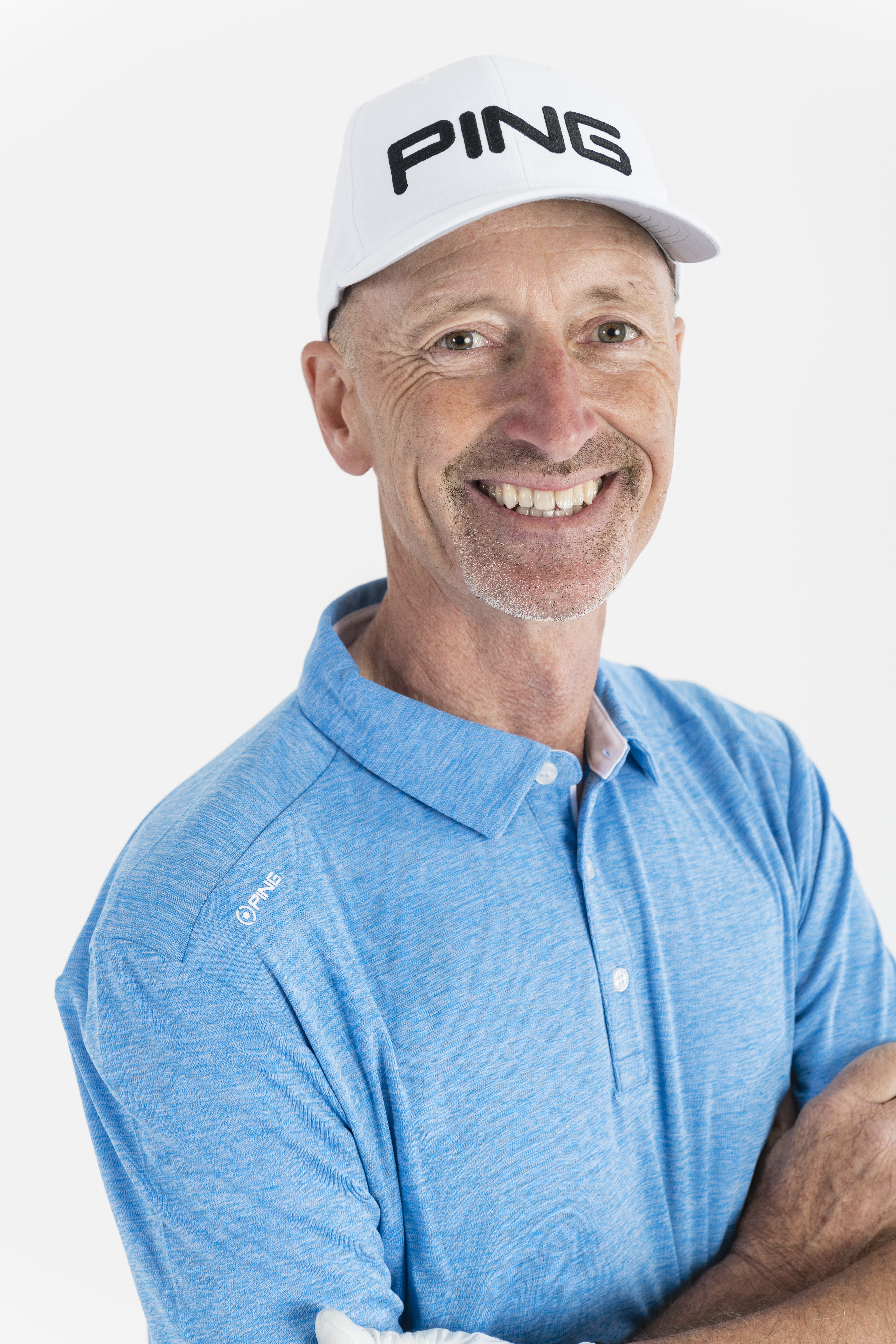 Location: Mid Herts Golf Club
Barney turned professional in 1979 and gained the Assistant Professional position at Dyrham Park Golf Club. He played full time before becoming Head Professional at Ramsey Golf Club in 1987. He can now be found teaching at Mid Herts Golf Club. Barney's favourite golfing memory is tying Greg Norman for third place in a 36-hole tournament in Cannes.
Teaching philosophy:
My goal with every student is to work with the player and what they possess rather than impose a prescriptive style for everyone. The key, for me, is improving players' fundamentals and their impact factors, and setting of that all important chain of events of one good move leading to another.
Typical lesson:
Technology makes it possible for everyone to see their swing and get their numbers. My job is to unravel them and give the player a positive set of ideas to take away after the session. Using swing drills and drawing sporting comparisons to the swing - for example, throwing a ball - the player can improve quite quickly once they put these into practice.
Significant influences:
I was fortunate to spend my formative years working for Ian Connelly, Nick Faldo's early mentor. He instilled in me the love of the art form that is coaching, and I still use some of his ideas to this day. Latterly, I enjoyed Bobby Clampett's ideas on the swing, as he was a phenomenal player with a quirky action. His ideas on impact have aligned to my teaching. I have also been blessed to spend time with Mike Bender, Zach Johnson's long time coach.