On Course Foundation celebrates first anniversary
Golf Monthly editor at large Bill Elliott is at Royal Household Golf Club to celebrate the first anniversary of the On Course Foundation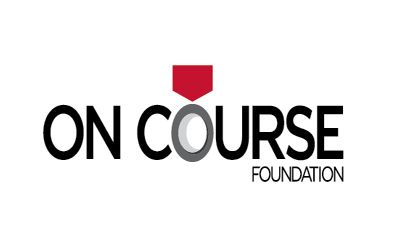 Golf Monthly Newsletter
Golf tips and expert instruction, golf club reviews and the latest golf equipment.
Thank you for signing up to . You will receive a verification email shortly.
There was a problem. Please refresh the page and try again.
Ever seen Windsor Castle from the rear? No, I hadn't either until this week when I played at the Royal Household Golf Club. Quite some sight it is too.
Just nine holes (18 tees) the RH course is a tricky little thing. Too tricky for me. Just 5,000 yards long, it requires accuracy off the tee and then a large slice of luck on greens that are harder than an elephant's skin. Knock your ball into the rough and nine times out of ten it is a lost cause.
Anyway, I was there to help celebrate the first anniversary of the On Course Foundation, a charity set up by my old friend John Simpson who guided Nick Faldo through his glory years but who is now doing something even more important.
On Course aim to help injured soldiers (a) learn how to play golf and (b) help some of them get a job somewhere in the golf industry. My playing partners were Ian 'Bish' Bishop, Nigel Beasley and Mike Rutherford. Bish was playing minus both legs ("They're on some Afghanistan mantelpiece," he explained) while Nigel was minus one leg.
Visit the On Course Foundation (opens in new tab)
Mike Rutherford, some of you will know immediately, was a founder member of Genesis and now Mike And The Mechanics and as an ex-Charterhouse boy and one-time keen polo player surely the poshest bloke in rock. He is, I can confirm, one of the nicest.
Bish turned out to be a terrific player. Obtaining balance before he struck the ball was not easy but once satisfied he was not about to fall over he absolutely ripped it. I tried to tell him my presently damaged back was more relevant than his missing legs but I think I lost that debate.
Prince Andrew (the charity's patron) spoke briefly and movingly about the sacrifices these young men have offered to this country and R&A captain Air Chief Marshal Sir Patrick Hine underscored the importance of John's clever and kind idea to involve these guys in competitive sport once more and maybe clinch a few jobs.
Top PGA pros David Llewellyn and Richard Harrison are the coaches who have worked hard with an ever-changing group of often confused young blokes over the last 12 months and deserve enormous credit for the work they are doing here. "It's been a huge learning curve for us as well but we hope to pass on the skills we have learned so that more people with disabilities can be brought into golf," they chorused.
No surprise then that as I drove away from Windsor my aching spine felt a trivial irrelevance. Do me a favour and have a look at the website, oncoursefoundation.com (opens in new tab) or check that your club pro is stocking the special Titlesit On Course balls and then buy some. I promise you, it is worth it.
Bill has been part of the Golf Monthly woodwork for many years. A very respected Golf Journalist he has attended over 40 Open Championships. Bill was the Observer's golf correspondent. He spent 26 years as a sports writer for Express Newspapers and is a former Magazine Sportswriter of the Year. After 40 years on 'Fleet Street' starting with the Daily Express and finishing on The Observer and Guardian in 2010. Now semi-retired but still Editor at Large of Golf Monthly Magazine and regular broadcaster for BBC and Sky. Author of several golf-related books and a former chairman of the Association of Golf Writers. Experienced after dinner speaker.